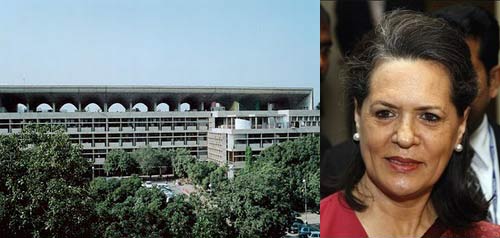 Chandigarh, Nov 30: A division bench of the Punjab and Haryana high court on Monday dismissed an appeal to seek information under Right to Information Act on the religion practised by Sonia Gandhi.
The bench comprising Chief Justice Mukul Mudgal and Justice Ranjan Gogoi dismissed the appeal on whether the registrar general, Census Operations, is bound to provide details of the religion practised by the UPA chairperson and her children under the RTI Act.
The appeal was filed by former Haryana DGP PC Wadhwa. While dismissing it the bench said, ''It is evident that the petitioner is making efforts to make unjustified inroads into the privacy of said individuals even if they are public figures. Consequently, the information provided to the Census Officer cannot be made public.''
The judges said, ''In our view, the provisions of section 15 of the Census Act, 1948 are not inconsistent with provisions of Section 8(1)(j) of the RTI Act, 2005 and both can be read harmoniously. Accordingly, Section 22 of the RTI Act, 2005 will not come into operation and cannot sustain the pleas of the appellant.