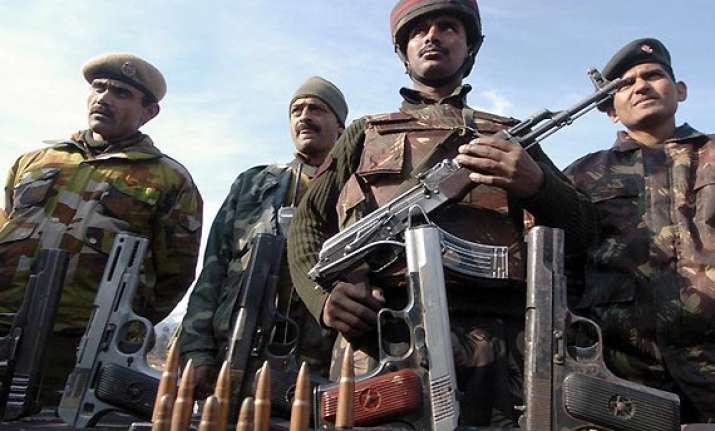 Srinagar, Aug 3: A soldier and a militant were killed Saturday in Jammu and Kashmir's Kupwara district as the army kept up its operation against a group of guerrillas that had infiltrated across the Line of Control (LoC).
"The second militant injured in yesterday's (Friday) operation in Tandghar sector was killed today (Saturday) taking the number of militants killed in Tangdhar infiltration bid to two," a defence spokesman said.
One guerrilla had been killed in the sector Friday when the army foiled an infiltration bid, he added.
The spokesman said a soldier was also killed in the operation.
Maj. Gen. Lalit Pandey, general officer commanding of the army's 28 Division, told reporters that 350 trained guerrillas are waiting in launch pads at the border to sneak into the Indian side of the LOC before the infiltration routes close due to snowfall later this year.
He said troops had already increased patrolling following this intelligence input.