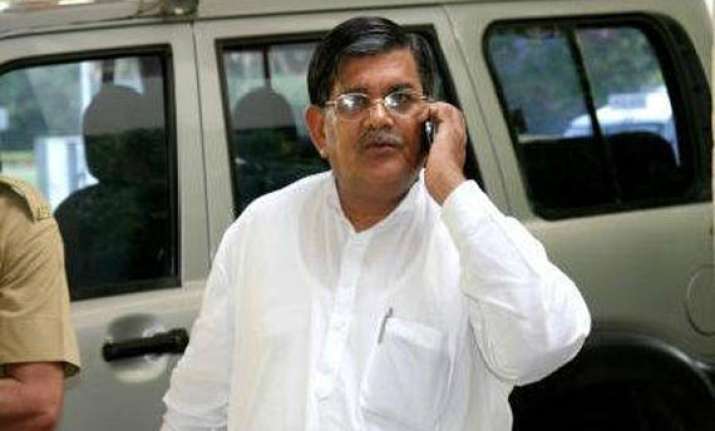 Mumbai, Jun 4:  Former Rajasthan Home Minister Gulabchand Kataria today appeared before a local court in response to the summons issued by it after the CBI filed a supplementary charge sheet against him in the Soharabuddin Sheikh fake encounter case.
Besides Kataria, RK marble director Vimal Patni also appeared in the court, while Andhra Pradesh-based IPS officer N Balasubraminiam and inspector Shrinivas Rao filed an exemption application.
"We told the court that all the four accused have filed bail applications in the special CBI court and the case should be adjourned till the fate of their bail applications are decided," said special CBI prosecutor Ejaz Khan.  The special CBI court had granted interim protection from arrest to Kataria, Patni, Balasubramaniam and Rao till June 14. The metropolitan court today adjourned the case till June 21.
According to the charge sheet filed on May 14 against Kataria and three others, Sheikh demanded Rs 24 crore from Patni as protection money and this was the prime reason why he was eliminated.
The CBI earlier also said it was Sheikh who wanted to spread his extortion racket in Rajasthan and in order to get a good hold over the state he demanded the protection money.  
The investigating agency also said Kataria was the link between Patni and former Gujarat Home Minister Amit Shah and that Patni was introduced to Shah by Kataria.  According to CBI, after coming in contact with Patni, Shah planned the entire encounter operation with the help of Gujarat Police.