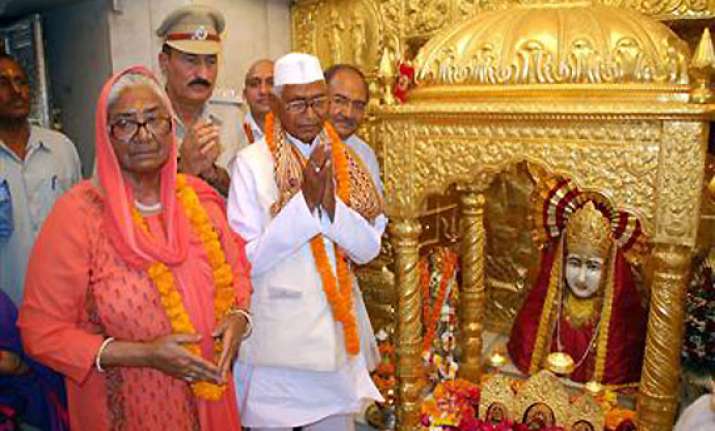 Chandigarh: Security officials of Haryana Governor Jagannath Pahadia yesterday went into a tizzy when a poisonous snake came close to the golf cart being used by the dignitary during his visit in Panchkula near here.
Pahadia had gone inside the Mansa Devi shrine, which is surrounded by thick vegetation and bushes, to pay obeisance with his wife Shanti Pahadia, when the snake came close to the cart parked outside, official sources said.
The snake was immediately killed by policemen, who were on duty as part of the security arrangements.
On learning about the incident, the Governor told reporters he was happy to note that everybody was safe, but expressed displeasure that the creature had been killed.
"The snake is also a creation of the God," he said.