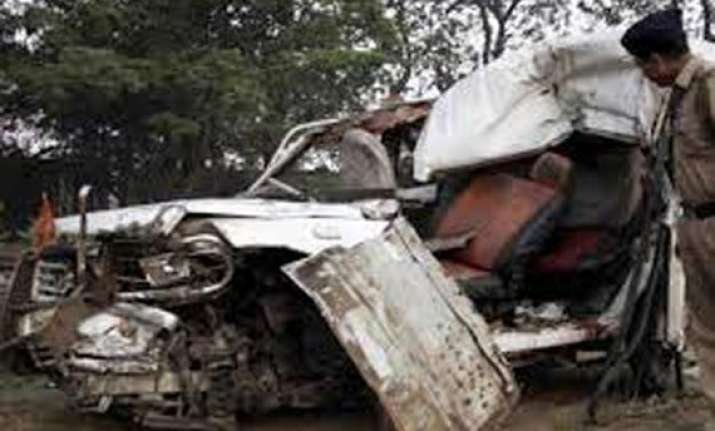 Muzaffarnagar, May 20: At least six persons, including four women, were killed when a car collided with a truck near Shambhala village on Khatima-Panipat highway, about 30 km from here.
The incident took place yesterday evening when victims were on way to the district from Mawana town, Deputy SP Jagatram Joshi told reporters today.
The victims were identified as Samreen (23), Aizaz (45), Kallo (46), Sana (30), Fatima (4) and Irfan (25).
The family was returning from a pilgrimage, he said.