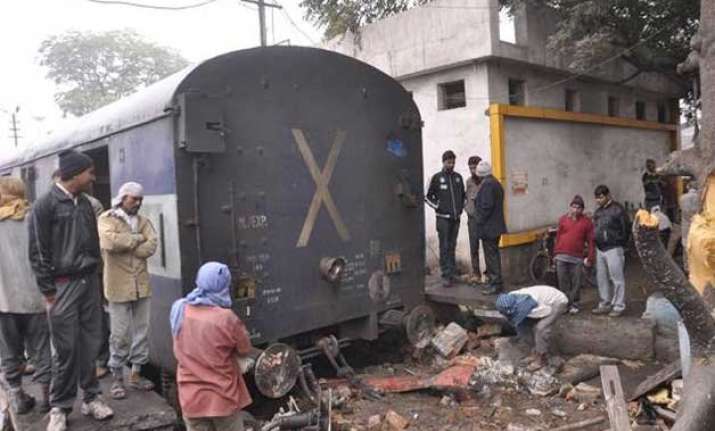 New Delhi: Six people were injured as an express train rammed into a temple near Gwalior railway station in Madhya Pradesh at 7am on Saturday.
Barauni-Gwalior Mail Express was shunting at a yard near the station when it bumped into a nearby temple and injured people sitting in the premises including a 50-year old priest Ram Nivas Sharma.
According to eye-witnesses, the train hit the temple directly however, police claims that it had hit a tree first which collapsed on the temple and caused destruction.
The tree into which the train rammed was also located in the temple only. Alongwith the priest, three devotees and a laborer, working near the temple also got injured in the incident.
The priest and the young boy had sustained fatal injuries.
ASI K.L. Rai of government railway police (GRP), Gwalior said, "Accident occurred at around 7am while the coaches of the train were being attached at the yard, beyond the platform No 4."
He further elaborated that a pair of wheels slipped off the track during shunting that made the train roll freely and astray.
Soon after the incident, the Daily wage employees working on the station started protesting and demanded immediate suspension of the guard and the motorman accusing them of negligence. They also demanded free treatment and compensation for the victims.