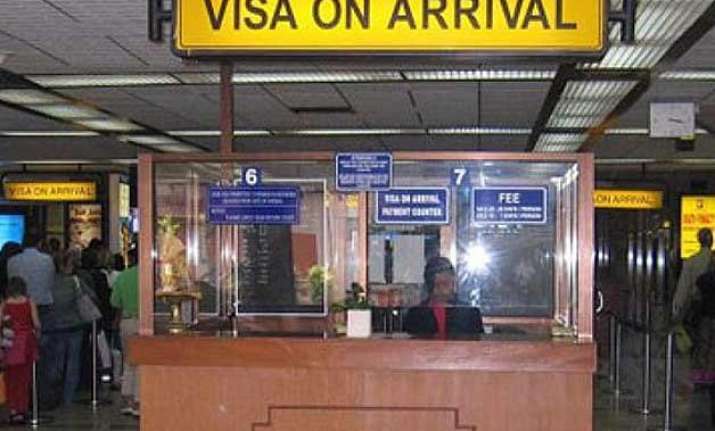 New Delhi:  Foreign nationals have been issued visa on arrival by the Indian authorities and in the recent times it has seen a continuous surge.  In the month of June 2105 a total of 15,157 foreign nationals visited India through the mode of e-visa.
It is a rise of more than 636% when compared to last year after the government took a slew of steps to attract foreign tourist visiting the country. During June 2014, a total of 2,112 foreign nationals visited India.
E – Visa is mainly issued under various circumstances like recreation, sight seeing, short visit to meet friends and relatives or even for emergency medical treatment. To avil the facility of e-visa it is necessary that the passport of the applicant should have at least six months validity from the date of arrival in India. The passport should have at least two blank pages for stamping by the Immigration Officer.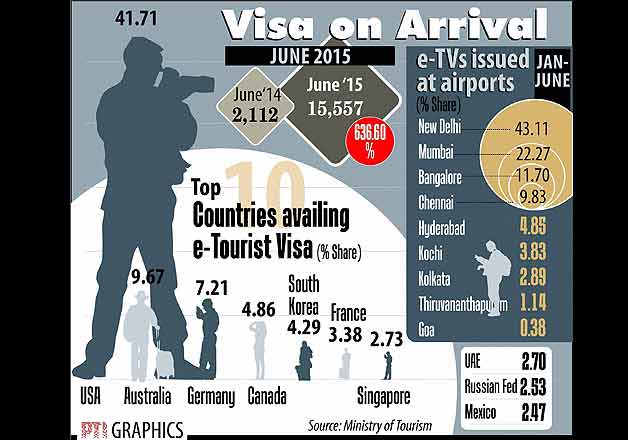 USA topped the list of foreign nationals visiting India with 41.71 % of the total visitors coming from USA in the duration. Australia, Germany and Canada were second, third and fourth on the list respectively. New Delhi's Indira Gandhi International (IGI) airport issued maximum e-visa with 43.11 % since January 2015-June 2015 period. Mumbai, Bangalore and Chennai were the other Indian cities on the list to issue e-visa.
The rise in the foreign footfalls in the country can be attributed to PM Modi's continuous endeavour to make India a global palace for the tourist. PM Modi has already started and directed the respective ministries to boost the heritage and pilgrimage sites across India, and has initiated a campaign involving citizens' selfies at various picturesque locations within the country.
Indian government has also launched Bharat Parva festival, to be held in various cities, aims to revive the cultural environment and give a boost to global tourism.