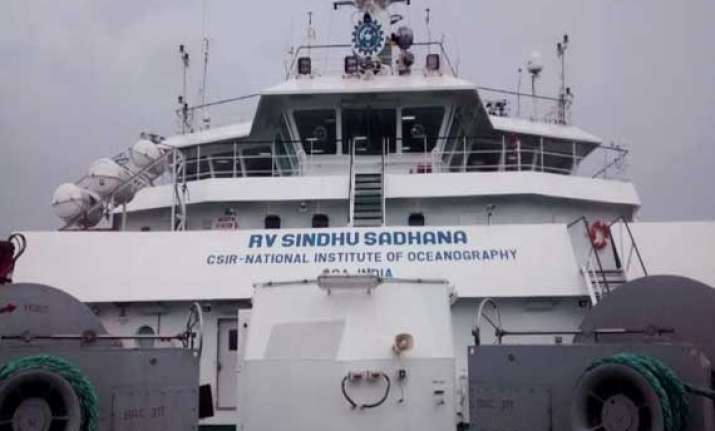 New Delhi:  India's first ever indigenously built research ship 'Sindhu Sadhna' was launched and dedicated to the nation on Sunday.
Minister of State in the Prime Minister's Office Jitendra Singh dedicated 'Sindhu Sadhana' to the nation at Marmugao Harbour of Goa, an official statement said in New Delhi.
The ship was acquired recently by the CSIR-National Institute of Oceanography, it said.
'Sindhu Sadhna' is a multi-disciplinary research vessel equipped with a number of laboratories for data collection, echo sounders, acoustic doppler, profiler, autonomous weather station and air quality monitors, the statement said.
The ship carries a host of other latest world-class equipments in the field of ocean technology and research, it said.