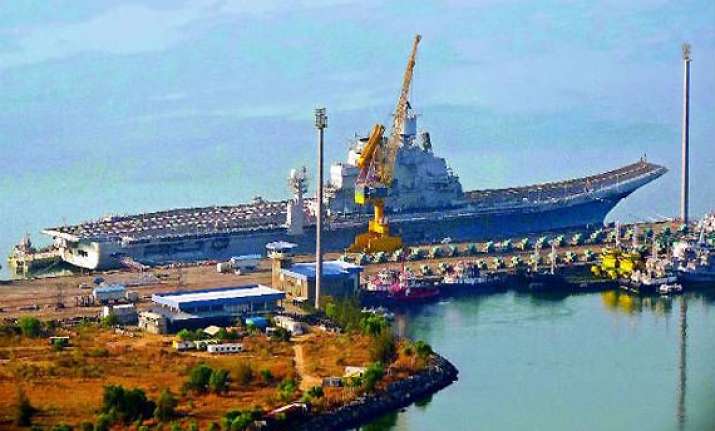 New Delhi: India's biggest warships, including the aircraft carrier INS Vikramaditya, have been left with nearly no protection against enemy submarines, despite India's longest spell of stability under its longest-serving Defence Minister, according to a report published in Mail Today.
Indian Navy is staring at the ignominy of seeing its biggest warships including a bunch of top destroyers become virtually defenceless against the ever-growing submarines fleets of the navies of Pakistan and China.  
The reason for this is the Ministry of Defence, which has been hesitant over the navy's plea seeking an urgent go-ahead for an upgrade of Kamov 28 Anti Submarine Warfare (ASW) helicopters.  
Of the ten Kamov28 helicopters that were procured from the then USSR in the mid-80s, only four are in flying condition today and the remaining have been mothballed for spares, it was learnt.
The navy is today being asked to make do with four Ka28 helicopters which have the technology of mid-80s for training pilots, doing ASW roles against modern submarines for the five Rajput class destroyers as well as the aircraft carrier Vikramaditya.
The case for the Mid Life Upgrade was moved by the navy in 2008, bids for which were opened in 2012. It was for the first time that the naval helicopters of Russian origin were to be married with western sensors, making the Ka28s state of the art.  
The Original Equipment Manufacturer (OEM) Rosoboronexport and Finmeccanica had tied up and IN's Ka28s were to be the first aircraft to get this with the total project costing over Rs.2000 crore, thereby requiring a Cabinet Committee of Security (CCS) nod.