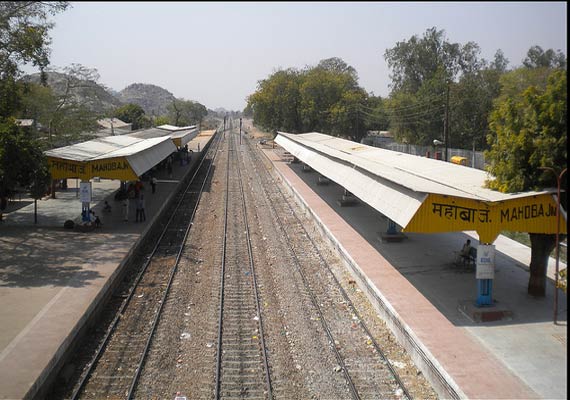 Lucknow, Sep 26:  A farmer's teenaged daughter gangraped  in Mahoba, UP, has disappeared after she was raped by the Station House Officer in the police station, Times of India reported.

The gang rape victim,who accused a senior sub-inspector of raping her when she went to lodge her complaint,disappeared from the Mahila Thana (womens police station) on Friday.She was supposed to record her statement before a magistrate on Saturday.

The incident,which allegedly took place on August 10 in Mahoba, came to light after the girl's family lodged a complaint with the chief minister and National Commission for Women (NCW).Mahoba police chief Jitendra Pratap Singh said efforts were on to trace the girl.We will find her soon, he said on Sunday.

It all began on June 19, when the teenaged daughter of a farmer from Atghar village under Khanna police station disappeared.On August 9, she returned home to narrate how she was kidnapped by two youths, Rahul and Maniram, and raped over a dozen times during her confinement.On August 10, the victim and her father reached the Khanna police station in Mahoba to lodge a complaint.

Senior sub-inspector Deepak Pandey, also the station house officer, arrived after a long wait.After quizzing the victim for almost an hour, he allegedly asked the girl's father to leave telling him that the girl would have to stay back as her statements were to be recorded.

The next afternoon, the girl reached home and told her father that she was raped again by Pandey.The shocked family then approached senior police officers of the district, but nothing happened.The family then approached a lawyer and sent complaints to the Chief Minister, Director General of Police and the National Commission for Women. 

While chief minister Mayawati and the DGP didn't act, the  NCW directed the district police to get the complaint probed.Additional SP, Mahoba, R K Pandey probed the case.

On Friday,the victim was summoned by the police and sent for a test. As the victim was slated to appear before a magistrate the next day, she was directed to stay back at the Mahila Thana.On Saturday,the family came to know that she had disappeared from the police station.