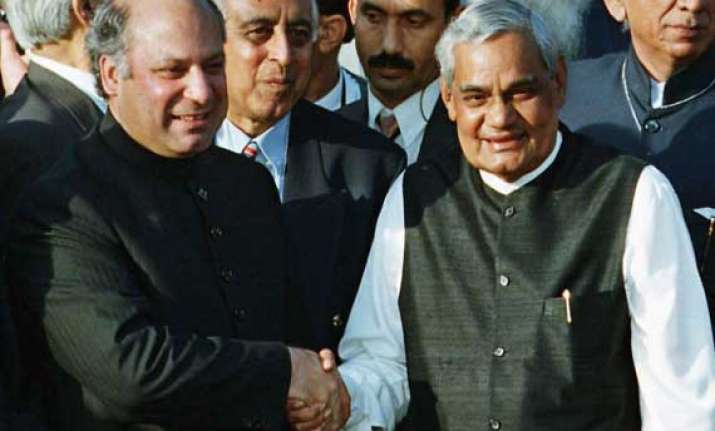 New Delhi: Arriving here with a "message of peace", Pakistan Prime Minister Nawaz Sharif today said that he intends to pick up the threads with India's new leader Narendra Modi from where he and then Prime Minister Atal Bihari Vajpayee left off in 1999.
Sharif, who is in the national capital on a overnight stay to attend the swearing in of Modi as Prime Minister, arrived here from Lahore where he said he was going to New Delhi with a "message of peace".
Later, speaking here, the Pakistan Prime Minister said both governments have a strong mandate and this could help in "turning a new page in our relations".  Sharif will have a bilateral meeting with Modi tomorrow during which the two sides are expected to discuss ways to enhance cooperation.
"This is the same BJP's Prime Minister Vajpayee for whom I have the greatest of respect. I intend taking up threads from where Vajpayee and I left off in 1999," he was quoted as saying by an English news channel.
The Pakistan leader also said that this was a chance to reach out to each other while noting that no two nations have ever possessed so much cultural and traditional similarities as India and Pakistan.