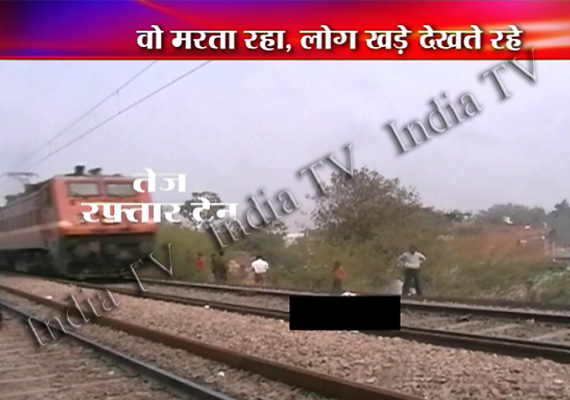 Agra, Feb 8: This is a shocking story which can put humanity to shame. A man named Jai Prakash, resident of Gyaspur, Agra, was crossing the railway tracks, when he was run over by a train on Tuesday afternoon and both his legs were severed.  

For nearly 40 minutes the man lay bleeding on the Delhi-Agra rail track, and a crowd of nearly 30 people watched him writhing on the track, but none came forward to remove him to safety. Some of the onlookers rang up the police, but the police did not reach the spot.

The onlookers then saw the Utkal Express approaching. People tried to wave towards the driver to stop the train, but the train passed over the injured man at 90 kmph.

As there was no sign of police, the man was ultimately taken by local people to Sarojini Naidu Medical College Hospital in Agra, where he succumbed to injuries.