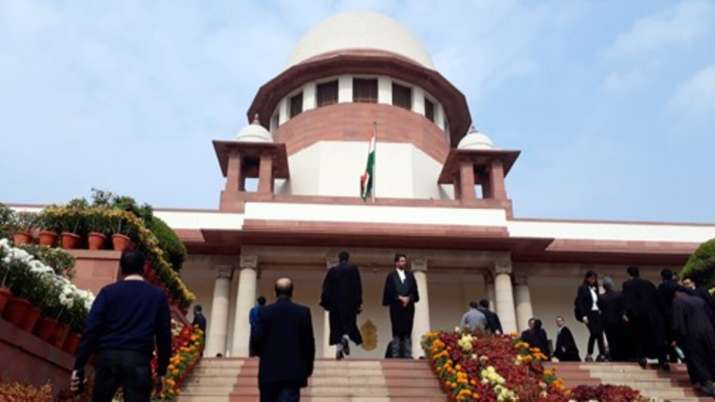 Supreme Court on Wednesday directed all state governments to ensure dry ration for all sex workers identified by the National AIDS Control Organisation (NACO) in adequate amount and uniformity, in view of the coronavirus pandemic.
Justice L Nageswara Rao-headed bench directed the state governments to get help from the National AIDS Control Organisation (NACO) and legal services authorities to identify sex workers and maintain confidentiality pertaining to the identity of sex workers. States are directed to follow the standard operating procedure (SOP) by the NACO and commence distribution of dry ration to sex workers, the bench said in its order. The top court also asked the governments to file a compliance report within four weeks.
"We also direct the state government to ensure that schemes for the distribution of ration are implemented. In case there are no schemes the Central government scheme can be adopted. Regarding confidentiality, states to maintain the format of NACO and not reveal the identity," the bench further said.
The apex court was hearing a batch of pleas that raised the issues faced by sex workers on account of the COVID-19 pandemic. During the hearing, advocate Pukhrambam Ramesh Kumar, appearing for Manipur, contended that the state does not have any scheme for the relief of sex workers and has written to National Disaster Relief Fund (NDRF) so that some funds can be provided.
National Disaster Response Force (NDRF) submitted that the Ministry of Home Affairs (MHA) guidelines do not allow funds to be used for this purpose. The bench asked the state to figure out the finances and write to the Centre for finances.
The bench then asked Additional Solicitor General RS Suri that Manipur said there is a shortage of funds to distribute dry ration. "We have asked the State of Manipur to file a representation with the Centre," Justice Rao told ASG Suri, to which he replied to let it file a representation and government will look into this.
(With ANI inputs)