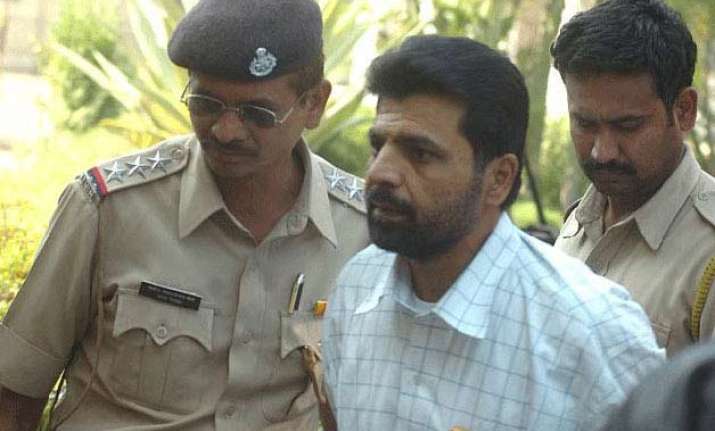 New Delhi: Security of three judges of Supreme Court, who rejected the last minute plea of Yakub Memon, has been beefed up after intelligence agencies issued alert expressing threat to their lives.
The security at their residences as well as during their movement has been increased.
Justice Dipak Misra, Justice Prafulla C Pant and Justice Amitava Roy gathered at the court number 4 on Supreme Court premises at around 2 am in the night to take a decision on Yakub Memon's last minute plea. The unprecedented move was taken after Yakub Memon's lawyers filed a petition in SC late at night in an attempt to stay his execution.
Minutes after his mercy plea was rejected by the President, a group of senior lawyers and activists including Prashant Bhushan, Indira Jaising, her husband Anand Grover approached Chief Justice of India HL Dattu, seeking a stay on Yakub's execution, attempting to call off the hanging scheduled for 7am on Thursday.
Also Read: Political war of words over Yakub Memon's execution; Owaisi demands death for Kodnani and others
After due consultations, Justice Dattu constituted a 3-judge bench headed by Justice Dipak Misra, which had hours earlier upheld the death warrant and refused to stay its execution.
The unprecedented pre-dawn hearing began in Court Room 4 at 3:20 am and, an-hour-and-a-half later when it concluded at 4:50 am, Memon's fate had been sealed.
The arguments were made by Anand Grover, who said Memon must be given 14 days as mandated by SC to meet family members and settle his will after his mercy petition was rejected by the President.
Also Read: Yakub Memon, 1993 Mumbai serial blasts convict, hanged in Nagpur
The 14-day period is given to the convict to challenge the rejection of mercy plea, he argued.
"We are not on merits. It's over now. I am only seeking 14 days," Grover told the bench headed by Justice Dipak Misra.
The court however ruled that the first petition filed by Yakub's brother will be considered as the basis to grant a 14 day period.
"Stay of death warrant would be a travesty of justice. The plea is dismissed," said Justice Dipak Misra, snapping the final life line to Memon.
Memon, who turned 53 today, was hanged at Nagpur Central Prison at 7 am, the hour set by the TADA court for execution of his death warrant.
The Supreme Court had described Yakub as the "driving spirit" behind the 12 coordinated blasts on March 12, 1993, that left 257 dead and 713 wounded.