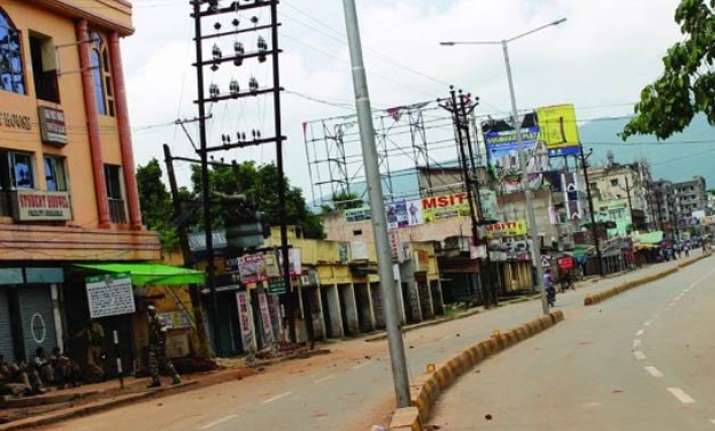 Jamshedpur: A day after curfew was imposed in the city after group clashes over an alleged incident of eve teasing at Mango area, security personnel today staged a flag march here even as no fresh incident of violence was reported.
The personnel led by Senior Superintendent of Police Anoop T Mathew staged a flag march in the morning particularly in the affected localities of Mango to inculcate confidence among the people, officials said.
Deputy Superintendent of Police P Jascinta Kerketta said that situation was well under control as no fresh incident had taken place since last night.
"We have adequate forces including para-military forces which have already arrived from Patna," she said assuring that the situation would return to normal soon.
The East Singhbhum district administration had imposed curfew in Jamshedpur and its peripheral areas yesterday night following clashes between two communities in the last two days in Mango area of the city.
Meanwhile addressing a press conference here last night, Deputy Commissioner Amitabh Kaushal and Mathew said that six FIRs had been lodged after the clash broke out between two communities in Mango police station area over an alleged eve-teasing incident on Monday.
As many as 150 people were named accused in the FIRs and 103 people arrested in connection with the clash, they said.
An enquiry has been ordered to probe the clashes, Kausal said adding that the probe would be done by the Kolhan Divison Commissioner Arun and DIG R K Dhan.
Stating that the priority of the district administration is to restore peace, Kausal said that they would initiate a multi-pronged action against the perpetrators and conspirators, many of whom had already been identified.