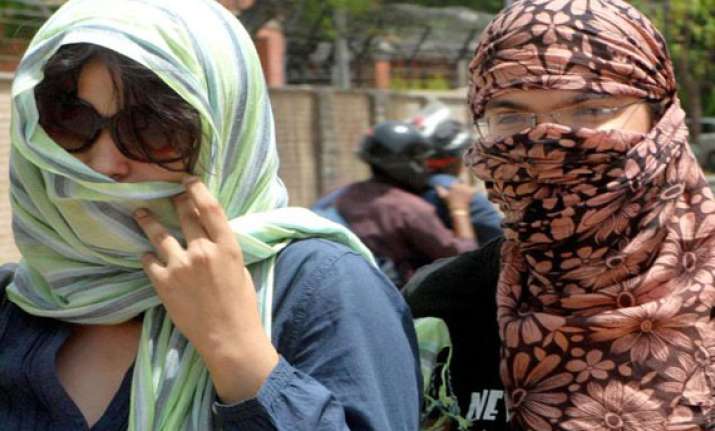 New Delhi: It was a scorching hot day in Delhi today with mercury rising to 43.7 degrees Celsius, three notches above normal.
Delhiities may not get respite from the sizzling heat in the next coming days with weathermen predicting rise in the mercury.
According to Met officials, the maximum temperature was today recorded at 43.7 degrees Celsius, three points above normal while minimum temperature was recorded one notch below normal at 26.3 degree Celsius.
Humidity levels were recorded between 22 and 80 per cent.  Met officials forecast that tomorrow the maximum temperature would be around 45 degrees Celsius while minimum temperature is likely to settle at 25 degree Celsius.  However, later in the afternoon, there could be partly cloudy sky.