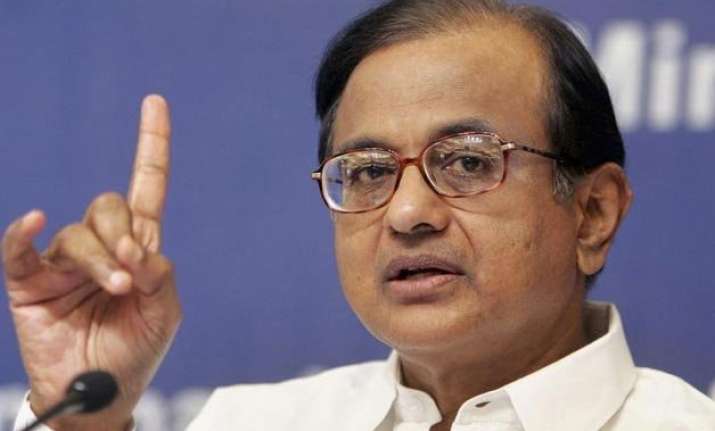 New Delhi: The Supreme Court on Tuesday agreed to hear a plea seeking suo motu contempt action against former home minister P. Chidambaram for perjury and misleading the apex court on Ishrat Jahaan and quashing of criminal prosecution, suspension and other actions taken against Gujarat cops in the 2004 alleged fake encounter killing of Ishrat Jahan in view of recent testimony of jailed LET operative David Headley.
 Headley, the Pakistani-American terrorist, had told to a Mumbai court that Jahan was a Lashkar-e-Taiba (LeT) operative.
"Let it be listed. We will see it then," a bench of Chief Justice T S Thakur and Justice U U Lalit said when advocate M L Sharma mentioned the matter for its urgent hearing.
Mr. Sharma said that the statement of Headley is significant as it conclusively establishes the fact that Jahan was an LeT operative.
Gujarat Police personnel, including the then DIG D G Vanzara, are facing trial in a Mumbai court for their alleged role in the encounter.
The plea, which cited the recent statements before a special court recorded by Headley, who allegedly conspired with LeT in plotting the 26/11 Mumbai attacks, said the facts are now undisputed that all four persons killed by Gujarat Police, including Ishrat Jahan, were terrorists.
"The judicial proceeding and statement of David Headley, who conspired with LeT in plotting the 26/11 Mumbai attacks, stated via video conference and recorded in the special court at Mumbai that four persons, including Ishrat Jahan who were killed in June 2004 by Gujarat Police, were a part of LeT terrorist organisation belonging to Pakistan and they were assigned to kill then Chief Minister of Gujarat, Narendra Modi," it said.
Ishrat Jahan was killed by the Gujarat Police in 2005.
The PIL has sought direction that all criminal proceedings and actions taken against Gujarat Police personnel and others involved in the death of Ishrat Jahan be declared unconstitutional.
Have you filed the petition, asked the apex court bench comprising Chief Justice T.S. Thakur and Justice Uday Umesh Lalit petitioner advocate M.L. Sharma. Let the petition be listed in due course, the judges said.
Basing his PIL on the deposition of Pakistani-American terrorist-turned-approver David Coleman Headley that Ishrat Jahan was an LeT activist, Sharma also sought "proper compensation" to the Gujarat personnel who were prosecuted for her killing.