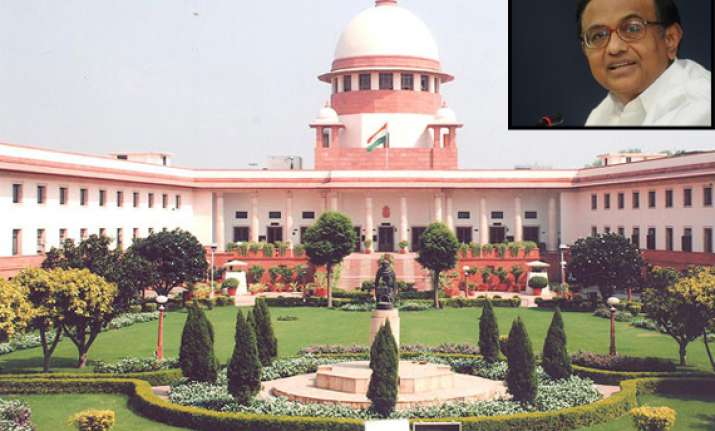 New Delhi, Feb 2: In a major development having implications for the corporate sector, the Supreme Court today cancelled the 122 2G spectrum licences granted by former telecom minister A Raja on the ground that they were issued in a "totally arbitrary and unconstitutional" manner.  

Imposing a fine of Rs five crore each on three telecom companies, which offloaded their shares after getting the licenses, the court directed regulator Telecom Regulatory Authority of India (TRAI) to make fresh recommendations on allocation of 2G licences.

Asking the government to take steps on the recommendations of TRAI within a month, a bench comprising justices G S Singhvi and A K Ganguly said the allocation of spectrum will be done through the policy of auction within four months.

The order came on petitions filed by NGO CPIL and Janata Party President Subramanian Swamy alleging scam in the allocation of spectrum licences by Raja in January, 2008 during the tenure of UPA-I government, on which the CAG had assumed the presumptive loss of upto Rs 1.76 lakhs.  

The 122 licences were given by Raja for over Rs 9,000 crore, while 3G auctions for a smaller number of licences had fetched the government a sum of Rs 69,000 crores.  

The companies that are set to lose on account of the cancellation of the licences are Uninor (joint venture between Unitech and Telenor of Norway), Loop Telecom, Sistema Shyam (joint venture between Shyam and Sistema of Russia), Etisalat DB (joint venture between Swan and Etisalat of UAE), S Tel, Videocon, Tatas and Idea.
Among the 122 licences issued by Raja in January 2008 on first-come first-serve basis, Uninor was alloted 22 pan India licences, Loop 21, Sistema-Shyam 21, Etisalat-DB 15, S Tel 6, Videocon 21, Idea 9 and Tatas 3.

Reacting to the Supreme Court judgement Uninor, which has launched services in most of the circles, expressed shock and said that the company has been treated unfairly.  "We have been unfairly treated as we simply followed the government process we were asked to.

We are shocked to see that Uninor is being penalised for faults the court has found in the government process," the company statement said. 

Noting that the order has not stopped the company operations for now Uninor said "we expect the authorities to ensure that our 36 million customers, 17,500 workforce and 22,000 partners are not unjustly affected."

Other new operators said that they would examine the order before commenting on the future course of action.