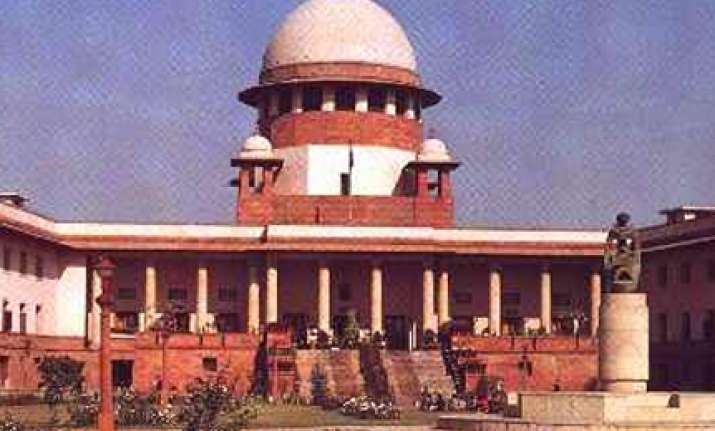 The Supreme Court on Monday  refused to entertain a PIL seeking de-recognition of Shiv Sena and Maharashtra Nava Nirman Sena (MNS) and prosecution of its leaders for their alleged hate campaign against non-Maharashtrians, particularly north Indians. 
The petition filed by Mohan Pandit through counsel Manish Mohan cited various instances of the two political parties targetting north Indians during railway recruitment exams in 2008, assault of Samajawadi MLA Abu Azmi in state assembly and other incidents. 
The PIL, besides seeking criminal prosecution of Bal Thackeray and Raj Thackeray, sought a direction to the EC to de-recognize the election symbols of the two politcal parties as provided under Section 16 A of the Election Symbols Reserve Order, 1968. 
However, a bench of Chief Justice K G Balakrishnan and Deepak Verma was not convinced with the argument and asked the petitioner to approach the Election Commission with the prayers and treated the PIL as "withdrawn." PTI