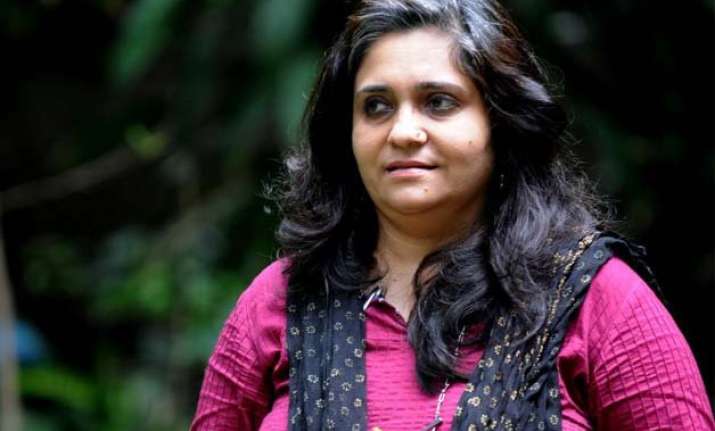 New Delhi: The Supreme Court today referred to a larger bench the anticipatory bail plea of Teesta Setalvad and her husband in the alleged embezzlement of funds for a museum at Ahmedabad's Gulbarg Society devastated in 2002 riots and extended its interim order protecting them against arrest.
A bench headed by Justice Dipak Misra, which had reserved its order on Setalvad's plea exactly a month ago, said that the larger bench will have to consider as to whether a person can be granted anticipatory bail when issues like liberty and fair and effective probe are to be decided simultaneously.  
Justice Misra, who wrote a 5-page verdict on behalf of the bench also comprising Justice Adarsh Kumar Goel, referred to second US President John Adams, Bolingbroke and Edmund Burke on issues such as definition of republic, liberty and societal control respectively.
"The aforesaid passage clearly makes out that every citizen is subject to the laws of the country. No one is above law," the bench said while making a reference to Adams.  
"Having stated about the value of liberty, the concept of regulated freedom, the societal restriction, the supremacy of the law, the concept of anticipatory bail and the assertion of the prosecution about the non-cooperation of the appellants in the investigation, and the asseverations made by the appellants, we think it appropriate that the matter should be heard by a larger Bench.
"Accordingly, the Registry is directed to place the matter before the Chief Justice for constitution of appropriate larger Bench," the bench said.  Extending interim relief to Setalvad, a social activist, and her husband Javed Anand, it noted that this court on February 19 and previous two benches on February 13 and 12 had granted interim relief to them.
"As we are referring the matter to a larger Bench, the interim order passed on February 19, 2015 shall remain in force till the larger Bench takes up the matter," it said.  
Earlier, the bench, as an interim measure, had directed on February 19 that Setalvad and her husband "shall not be arrested in connection with FIR, registered with DCP, Crime Branch, Ahmedabad, Gujarat."