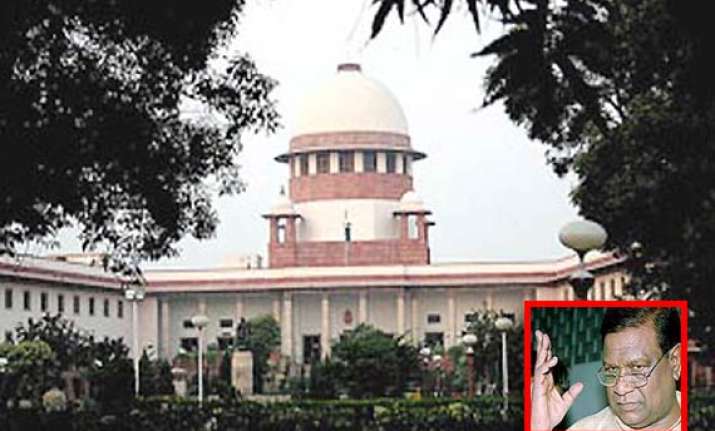 New Delhi, Nov 22: The Supreme Court today refused to interfere in the trial court proceedings against former BJP president Bangaru Laxman in a 'fictitious' defence deal case in which his former personal secretary T Satyamurthy has been allowed to turn an approver.

A bench headed by Justice A K Ganguly dismissed the plea of the 72-year-old politician challenging the trial court's decision to pardon Satyamurthy by making him an approver in the case filed against Laxman for allegedly receiving Rs one lakh as bribe from undercover scribes to favour them in a 'fictitious' defence deal.

The court, however, made it clear that it was not making any observation on the merits of the case and it will be decided by the trial court.

Satyamurthy, a co-accused, has been granted pardon by the lower court after he turned an approver in the case. 

The case, lodged by CBI, pertains to 2001 when a sting operation was done by Tehelka news portal purportedly showing Laxman receiving money from undercover journalists, posing as arms dealers, for recommending to the Defence Ministry purchase of their wares for the Army.

The video CDs of sting operation were released on May 13, 2001, by the portal.