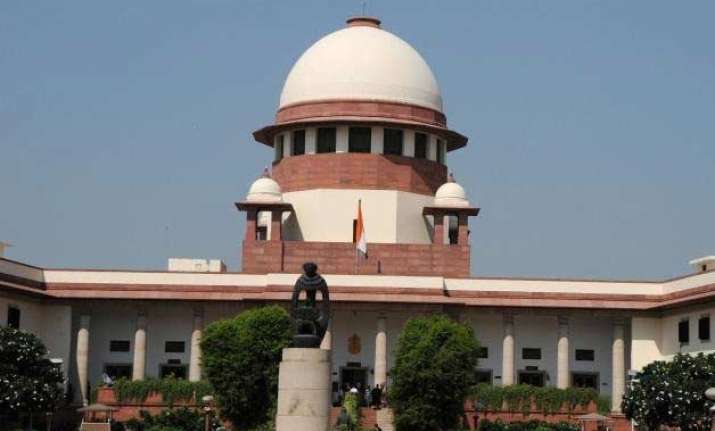 New Delhi: The Supreme Court on Tuesday directed the central government to appoint the chairman and the members of the National Commission for Protection of Child Rights as same was dysfunctional on account of their absence.
Pulling up the government for not making the appointments, a bench of Justice Madan B. Lokur and Justice Uday Umesh Lalit asked Additional Solicitor General Maninder Singh as to why the NCPCR was being kept non-functional and defunct by not filling up the vacant positions.
The court said that it found about the state of affairs in the NCPCR from its website.
The court expressed its displeasure in the course of the hearing of a PIL by NGO Bachpan Bachao Andolan on the missing children going untraced.
As court expressed its anguish over the state of affairs in addressing the problem of missing children, senior counsel H.S.Phoolka appearing for the NGO told the court that in some states, the state level commissions for the protection of child rights have not been set up so far.
He also informed the court that a number of state governments have not set up advisory committee as mandated under the Juvenile Justice Act.
Apparently displeased with the state of affairs, the court designated secretary, ministry of women and child development as nodal officer to co-ordinate with all the state governments for setting up of the advisory boards at the earliest.
The court also observed that the track child website for missing children needed improvement and referred the matter to the Delhi University's department of management studies to examine the website and suggest improvements.
Noting that there were multiple standard operating procedures (SOPs) including by National Legal Service Authority, Maharashtra and Odisha governments on recording the information on missing children, the court asked Mumbai-based Tata Institute of Social Sciences to examine them and suggest uniform SOPs that could be uniformly applied across the country.
The court also noted that the police officers dealing with children in police stations were not trained for the responsibility and directed the Hyderabad based National Police Academy to formulate a module and curriculum for them.
The training would be carried out by the state governments, it said.
In pursuance to the court's earlier order, the chief secretary and police chief of Odisha were present.
They were asked to be present in the court as in the course of the last hearing, Phoolka had drawn the attention of the court to the dismal record of Odisha in tracing the missing children.
Referring to the figures of missing children and those traced in Odisha, the apex court Nov 25, 2014 had said: "A bare perusal of the same would clearly demonstrate that the state is doing nothing to trace out the missing children. We say so for the reason that in the year 2011, the number of missing children was 2,170, but the state could trace out only 378 children."