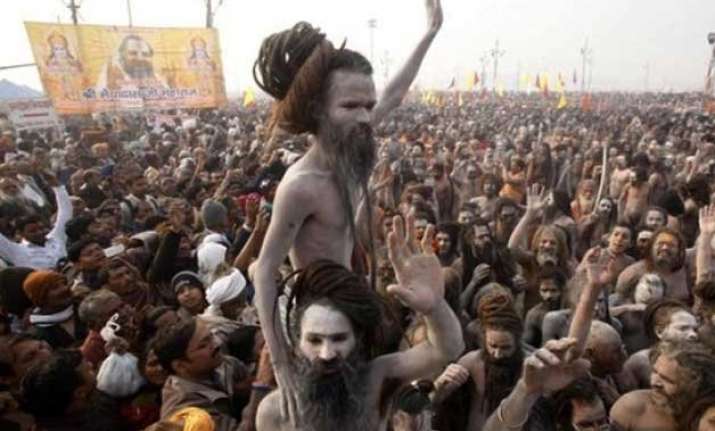 Haridwar: A rift has emerged between sadhus over the proposal to hold 'shahi snan' in the Ardh-Kumbh mela early next year.
While a section of heads of akharas have proposed to the state government that the ritual be held here, Khalsa Council President and Mangalpeethadheeshwar Swami Madhavacharya has objected to it saying it did not conform to the tradition.  
In a Cabinet meeting held on May 2, Chief Minister Harish Rawat had said they will go ahead with the decision taken by the sadhus consensually and added that they do not want to disturb the traditions.