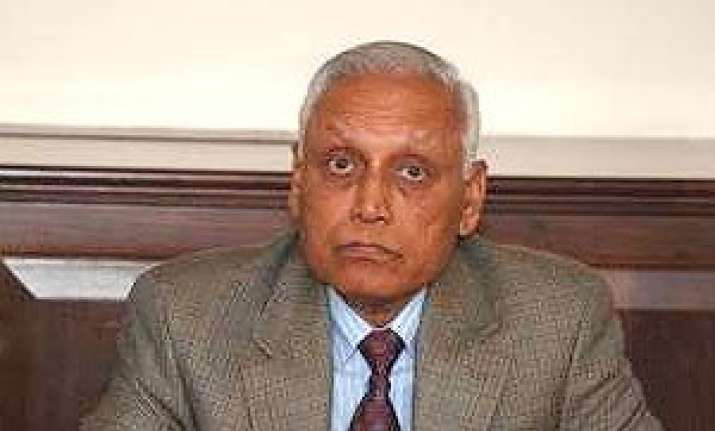 New Delhi: Facing a CBI probe for his alleged role in the Rs 3600 crore VVIP chopper scam, former IAF chief SP Tyagi today said he was relieved by the verdict of an Italian court which acquitted two former CEOs of Finmeccannica of corruption charges in the case there.
"I am relieved but knowing the Indian system, I do not know how relieved I should be," he said while reacting to the Italian court's verdict.
Seeking to give himself a clean chit in the case, he said, "Because one Italian gentleman said something (against me), the whole systems seem to have believed him and ordered a CBI probe into the case. But from day one, I knew that there was nothing wrong in this whole case."
Talking to TV channels, he claimed that "political football" was being played despite knowing that there were two governments, two PMOs and two Defence Ministers involved in the process and the whole process that was followed before arriving at a decision.
Tyagi sought to involve the armed forces to defend his case saying nobody defends the armed forces.
His cousin Rajiv Tyagi, who is also under the scanner of the investigative agencies for his alleged role in the case, said, "Not only me and my family are relived but saddened also by the conduct of the Indian officialdom which despite knowing the truth went ahead to malign us."
It is learnt that Italian defence firm Finmeccannica has sought time from the Defence Ministry to present its case and re-establish ties with the Indian government.
The firm's CEO is understood to have sought time from Defence Minister Arun Jaitley, defence sources said.
However, Defence Ministry sources said the verdict in Italy will not have any impact on the ongoing probe in India.
The government had earlier also told the Italian court that its verdict in the case will not be binding on it and it will pursue its own case here.