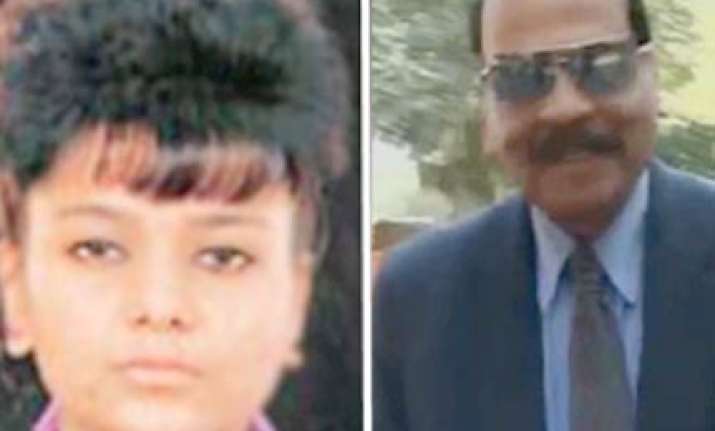 Chandigarh:  After four months in prison, SPS Rathore is desperate to get out. And he may soon be granted a 42-day parole he's asked for, ostensibly to attend to his farmland.
In May this year, Rathore, who retired as Haryana's senior-most policeman, was sentenced to 18 months for molesting 14-year-old Ruchika Girhotra in 1990. That verdict came after an incensed India became aware that it had taken nearly 20 years to arrive at any punishment for Rathore, partly because the police force that he belonged to, coupled with political patrons, had repeatedly let him off the hook. Girhotra died in 1993 after drinking pesticide. Despite a police case pending against him, Rathore rose to the very top of the Haryana police. 
In the last few months, he has been denied bail by two different courts in Chandigarh.  So now, he has asked the Chandigarh Jail authorities to reconsider his bail, and has listed new reasons for why. 
Rathore says that he needs to tend to his 15-acre farm, in Raipur Rani village in Haryana's Panchkula district, so that it yields a good harvest. His tube well, he claims, is not working. And his tractor has to be repaired. 
Rathore has farmed here after he retired in 2001. But his appeals for bail -including this one- also stress that he is not keeping well, and needs medical attention. The physical labour that he says he has to perform seems at odds with his alleged health problems. 
The officials in charge of the Burail jail in Chandigarh refuse to comment on whether they're likely to grant Rathore's wish. But the local administration, in its report to the jail, has not rejected the application.
The jail authorities had sought a report from Panchkula district administration on whether Rathor's land is indeed farming land and if the land is in Rathore's name. A no-objection certificate was sought from the district administration.
Friends and family of Ruchika Girhotra say Rathore is using his farm as an excuse for a breather - one during which, they worry, he may try to influence witnesses. 
"Everybody's life is under threat," says Anand Prakash, who was once Ruchika's neighbour, and has been at the forefront of the campaign against Rathore. 
The CBI is yet to finish its investigation and charge him for abetment to suicide and implicating Ruchika's brother is false cases. If he is charged for abetment to suicide, his problems could compound and his sentence may be increased if found guilty.