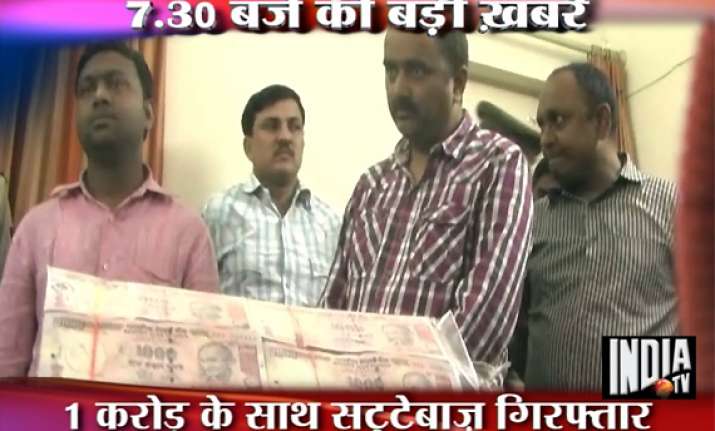 Ghaziabad, Oct 26: Ghaziabad police raided a hotel here on Wednesday and arrested three speculators with Rs one crore cash, while placing bets on bullion forward trading.
 
The three, Pankaj Agrawal, Amit Gupta and Dipak Gupta have been taken into custody.
 
Police said, the three had links with the London, Tokyo, New York and Dubai illegal forward trading network, with headquarters in Delhi's Chandni Chowk.
 
Licensed firearms were seized from the three arrested, police said.
 
SSP Ghaziabd Raghubir Lal said, these traders were acting on MCX (Metals and Commodities Exchange) through fake proxy accounts to give the Income Tax officials the slip.