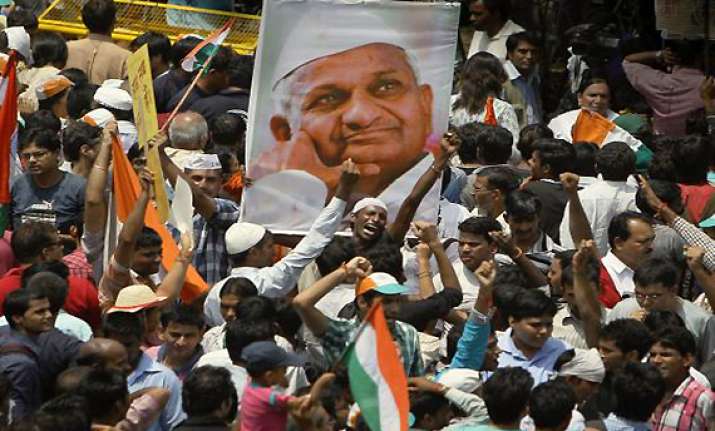 Noida, Jun 25: A noted astrologer today predicted that the second round of Anna Hazare's campaign against corruption would be a failure as it would not get the kind of popular support witnessed during the first round. 
"The second round of Hazare's anti-graft agitation will be a failure," Indian Council of Astrological Science (ICAS) vice president K Rangachari told reporters here today.  
Claiming that his prediction was based on a thorough study of the astrological movement of stars, he said the social activist was not going to get the expected support from public in the second round of his anti-corruption stir.
"I have 30 years' experience in astrological predictions.  I do not say anything without studying the horoscopes and astrological movement of stars," Rangachari said.  
Another astrologer Krishan Barnwal said, "Corruption is in the roots of Indian horoscope and thus to eradicate it wholly is just not possible."