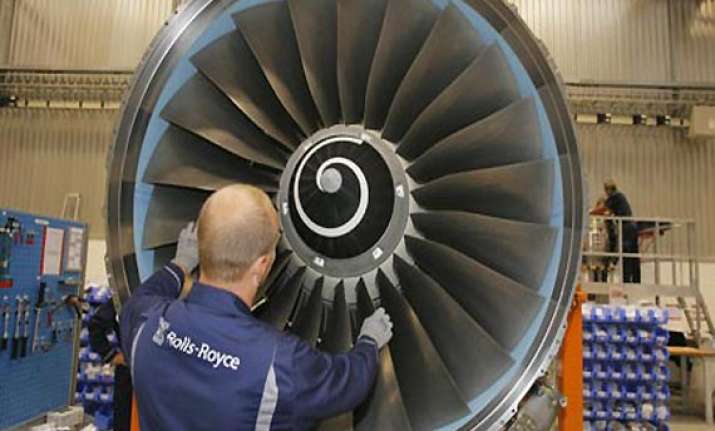 New Delhi: Facing the heat of a CBI probe in an alleged bribery scandal, British firm Rolls Royce has written to the state-owned Hindustan Aeronautics Limited (HAL) that it was ready to return Rs. 18 crore paid by it to its commission agents to the government.
The Defence Ministry ordered a probe by the Central Bureau of Investigation (CBI) into Rolls Royce's alleged hiring of middlemen in contracts worth around Rs. 10,000 crore for supplying aircraft engines to the HAL.
The firm wrote a letter to HAL on March 5 claiming that it has paid only 1.8 million pounds (Rs. 18 crore) as commission to its agent, Aashmore Private Limited and was willing to return that amount to the government, senior government sources told PTI.
The aerospace public sector unit (PSU) is now planning to forward the letter to the government for further action on the matter, they said.
The Defence Ministry has already put on hold all existing and future deals with Rolls Royce pending a CBI probe ordered into allegations of bribery and engaging middlemen in contracts for supply of aircraft engines to HAL.
HAL has also been asked to take action to recover from the London-based Rolls Royce the money paid by it to its commission agents.
The decisions were taken even as Rolls Royce, in a letter written to HAL in December last, admitted it had employed a Singapore-based person identified as Ashok Patni and his firm Aashmore Private Limited as "commercial advisor" in India, providing sales and logistical support, local business support and "strategic advice".