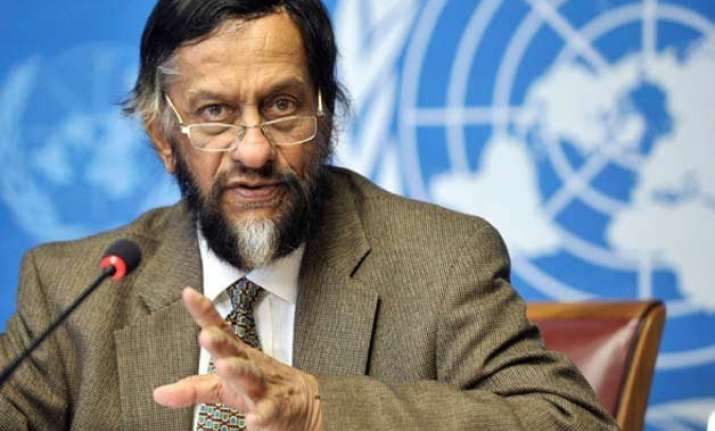 New Delhi: After three decades serving as the Chief of The Energy and Research Institute of India (TERI), renowned environmentalist RK Pachauri was today removed as its head, five months after sexual harassment charges were levelled against the noble laureate by a female colleague.
The governing council of the think tank have replaced Dr Pachauri, 74, with Ajay Mathur, who currently heads the Bureau of Energy Efficiency.
TERI's governing council members include luminaries like banker Naina Lal Kidwai, chief of biotech giant Biocon Kiran Mazumdar Shaw, HDFC chairman Deepak Parekh, veteran investment banker Hemendra Kothari and Earth Sciences and Secretary Shailesh Naik
"...Pachauri will not continue... The long term interest of TERI is paramount," Kiran Mazumdar Shaw told PTI after the meeting.
"The Governing Council (GC) of TERI at its meeting held in Bangalore today took a decision to appoint Dr Ajay Mathur, currently Director General of the Bureau of Energy Efficiency (BEE), Government of India, as the Director General (DG) of TERI," the environment body said in a statement.
"Mathur will take up his new responsibilities as soon as he is in a position to do so, subsequent to being relieved from his current responsibilities by the Government of India after a brief period of transition," the TERI statement said.
"Pachauri has led and built TERI over the last 34 years from a concept to a major, financially autonomous, professionally dynamic organisation on the global stage," it said.
It said the decision to appoint Mathur was the culmination of an extensive search process and an intensive evaluation of candidates from across the globe.
"All efforts will be made to aid and assist Dr Ajay Mathur in a smooth and expeditious transition, as the latter assumes responsibility as TERI's new chief executive," it said.
Earlier this year, the court on March 21 had granted Pachauri anticipatory bail while imposing the conditions that he will join the probe as and when called and not enter the TERI office premises.
However, on Friday last week, a Delhi court allowed him to enter his office premises except the head office and a branch of TERI in Gurgaon.
This did not go well with a section of society, media and the female colleagues.
After Pachauri came back to work, the young woman who had accused him of harassment said that he was "welcomed back to his office with garlands and flowers, while I am being shunted out of work."
Pachauri was accused of sexual harassment in February by a woman colleague. The research analyst, who was working under the Nobel awardee, moved to the police and lodged a FIR on February 13 against her former colleague.
Pachauri has been booked on charges of molestation, stalking, sexual harassment (Sections 354, 354A, 354D of IPC) and criminal intimidation (Section 506 of IPC) on a complaint by the 29-year-old woman.
The woman in her complaint alleged that he sent her inappropriate emails, text and WhatsApp messages, charges that were denied by him.
On February 24, Pachauri quit as the head of UN environment Panel Intergovernmental Panel on Climate Change (IPCC).