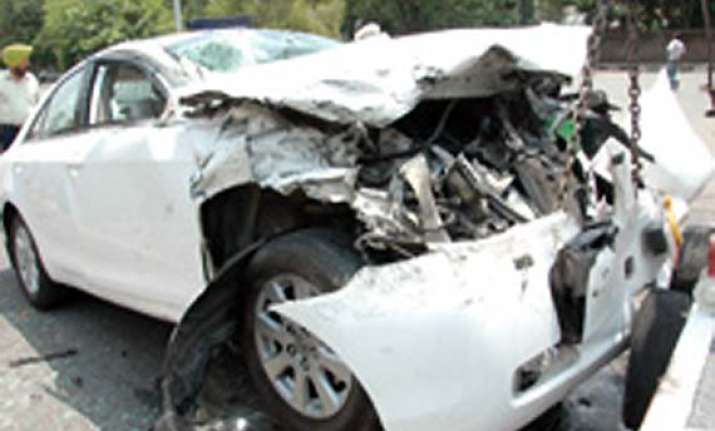 Panipat, Nov 26 : Rameshwar Dayal Sheokand, a retired IAS officer and former chairman of Haryana State Environment Authority was today killed in a collision with a car belonging to an MLA on the National Highway No 1 between Panipat and Karnal.  The MLA's car was part of chief minister Bhupinder Singh Hooda's cavalcade.
The chief minister's carcade was moving from Panipat towards Karnal air strip, when the car belonging to Om Prakash Jain, former Transport Minister and currently MLA from Panipat Rural dashed against a Swift car coming from the opposite direction by crashing through the divider.
MLA Om Prakash Jain was in another MLA's car in the cavalcade. His driver and gunman were inside the car. Both were seriously injured and admitted to Karnal Trauma Centre.
Police said, the driver of the MLA's car could not keep control over his vehicle and dashed through the divider. The mishap took place near Sector 12 overbridge on the NH1.
In the past, too, the chief minister's cavalcade had been moving at breakneck speed  towards Karnal airstrip too often, officials requesting anonymity said.