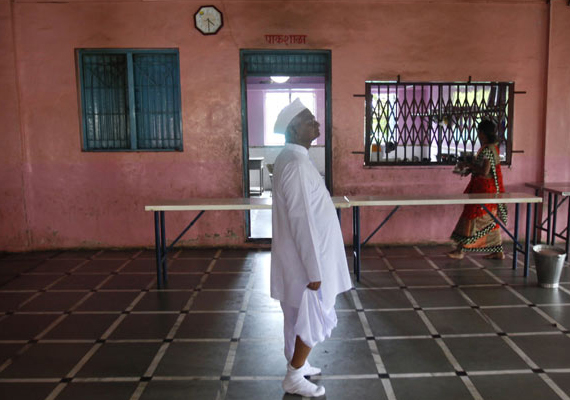 Mumbai, Oct 25: Anti-graft crusader Anna Hazare today led his village Ralegan Siddhi in lighting 10,000 diyas to herald the festival of lights but cautioned that the "real Diwali" would be when the Jan Lokpal bill is passed.

In a written message, the septuagenarian, who is on a 'maun vrat' (vow of silence), thanked the people for their part in the battle for the Jan Lokpal bill.

"Anna wrote that the real Diwali will be when the bill is passed," Hazare's associate Datta Awari told PTI over phone from the village.

At a function in Ralegan this evening, the Gandhian distributed clothes to poor people as is the tradition in the village.

Tomorrow, he will distribute firecrackers among students, Awari said.