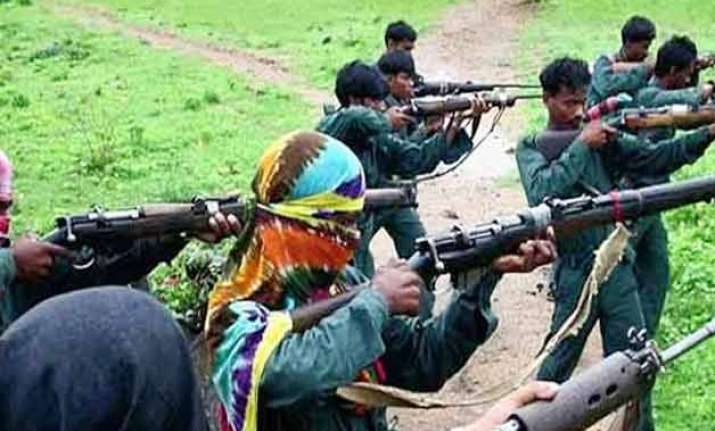 Ranchi:  A senior police official was injured, while his driver and a top Maoist guerrilla were killed in a gun battle with a group of insurgents on Tuesday on the outskirts of the Jharkhand capital, police said.
Ranchi Senior Superintendent of Police (SSP) Prabhat Kumar, who was injured in the gunfight in Khuti district, was rushed to a hospital, an official said.
Police said Prabhat Kumar along with a police team went on an operation after receiving information about the presence of a few Maoists in the area.
According to Jharkhand police chief D.K. Pandey, there was information about the presence of self-styled Maoist commander Chandan and 10 other Maoists in Dulmi village, around 50 km from Ranchi.
When the police team reached the spot, the Maoists surrounded them and started firing at the police vehicle.
In the firing, the SSP sustained bullet injuries on his hand and chest and his driver was killed.
Maoist commander Chandan was also killed when the police team retaliated.
Three policemen, including an additional superintendent of police, were also injured in the gun battle. Police said one Maoist was also injured in the gun battle.
The Ranchi SSP was first admitted to the Khuti Sadar hospital and after initial treatment, he was referred to the state capital.
He was admitted to Medica hospital in Ranchi and, according to doctors, was out of danger.
Police recovered one AK-47 rifle, three mobile phones, cartridges among other items from the killed Maoist guerrilla.
Chief Minister Raghubar Das visited the hospital where the SSP was admitted.
Das announced Rs.10 lakh compensation for the family of the killed driver.
Union Home Minister Rajnath Singh also spoke to the injured SSP and praised him for his bravery.