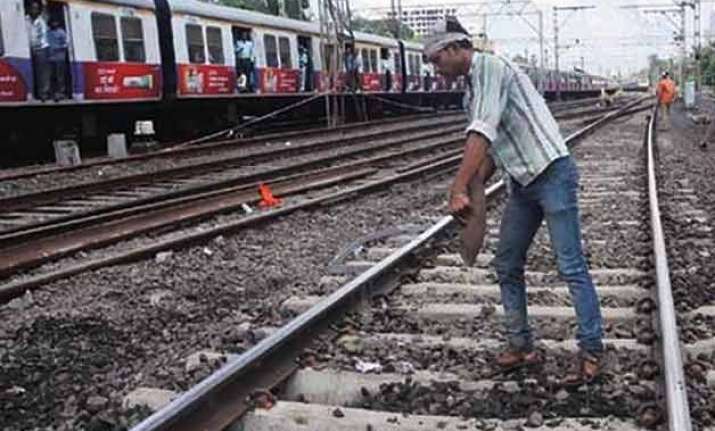 New Delhi: Railway stations located near some of the prominent temples may soon become "discharge free". The stations in and around famous temples like VaishnoDevi in Jammu, Dwarkadish temple in Gujarat and Arulmigu Ramanatha Swami temple in Tamil Nadu will be considered first to bring the system in line.
The system of toilets in trains across India is being modified so that not a single drop of human waste falls at such holy places.
If all goes well, Rameswaram in Tamil Nadu is expected to get the first "discharge-free" railway station in the country — by the end of the month October or end of November.
Katra in Jammu and Kashmir and Okha in Gujarat, respectively are the railway stations on the way to Vaishno Devi and Dwarkadhish temple that is lined up after Rameswaram.
Not only the temple towns are part of this cleanliness but the plan also includes Porbandar, Mahatma Gandhi's birthplace in Gujarat.
An estimated 300 stations will partly benefit across these sections.
"Even if a single toilet from one train discharges in the targeted sections, the mission will be a failure. So we cannot let any train with traditional toilets pass by these stations," Hemant Kumar, Railway Board Member (Mechanical) told The Sunday Express.
The Railways is behind the schedule date. Earlier, Porbandar was set to get the first "discharge-free" railway station in the country by October 2. But, now, Rameswaram is all set to be the first one, with just 30-40 coaches awaiting modification.
"We are finalising the discharge-free toilet design for the Sitting-cum-Luggage Rake (SLR) coaches which have toilets for the disabled and the guards. Once that is done, we are good to go," said Kumar.
The biggest challenge is being faced by the railway station at Katra that was inaugurated by Prime Minister Narendra Modi last year.
Earlier, the EIL had urged the railway ministry to appoint only those coach manufacturers who can incorporate eco-friendly toilets into the coach design, and cover all water bodies on which railway tracks pass to prevent the discharge of human waste into the fresh water below.