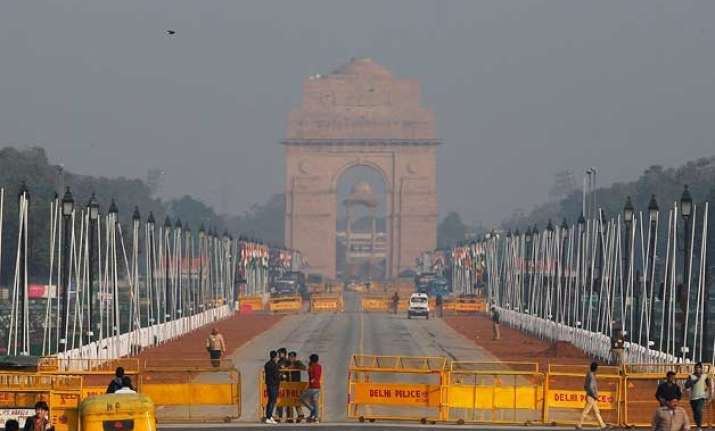 New Delhi: Tight Security arrangements have been put in place for the Republic Day celebrations tomorrow.
The majestic Rajpath has been divided into 13 zones. Each zone is manned by a special team headed by a DCP rank officer.
2000 security personnels will be guarding the main stage.
A top officer said that each security personnel needs to be identified by his team member for the pass.
US Central Intelligence Agency (CIA) and India's RAW, IB and NSG and 45,000 Delhi Police personnel are responsible for ensuring the maximum security and uninterrupted monitoring of the concerned areas.
Thousands of CCTV cameras are set to keep a hawk's eye on Central Delhi, scanning every inch of Rajpath and adjoining areas.
Tomorrow, US President Barack Obama, who arrived here this morning, would attend the Republic Day parade as chief guest during which India's military might and cultural diversity would be showcased in a two-hour open air event.
Last year's chief guest for Republic Day celebrations  was Japanese Prime Minister Shinzo Abe.