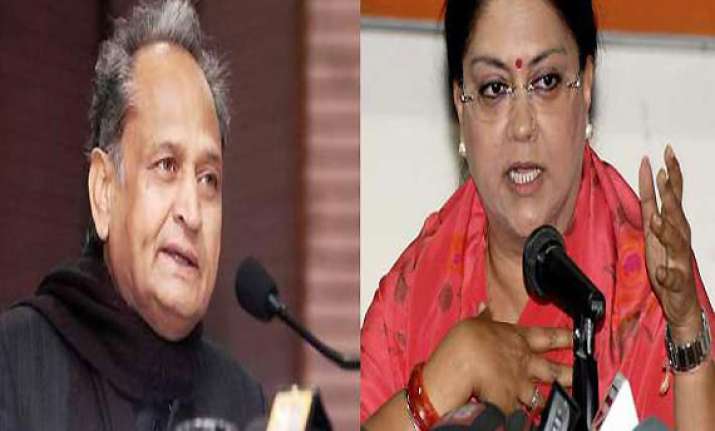 Jaipur: Former Rajasthan chief minister Ashok Gehlot today said Chief Minister Vasundhra Raje was "jealous" of the "fine" financial management during his tenure and alleged that her government was not executing properly the schemes initiated during his regime.
Gehlot alleged people in the state were not getting benefits of free medicine and pension schemes and asked Raje to focus on governance as elections were over in the state.  Talking to reporters here, the Congress leader said, "Raje is jealous of the former government's fine financial management."
He alleged that the schemes initiated during his regimes were not being properly executed by the present BJP government.
"People gave them mandate in Assembly elections and they now have expectations from the government. This government has not taken any pro-people decision. Instead, it has taken decisions which will put financial burden on the people," he said.
He was referring to recent hike in prices of dairy and milk products in the state.