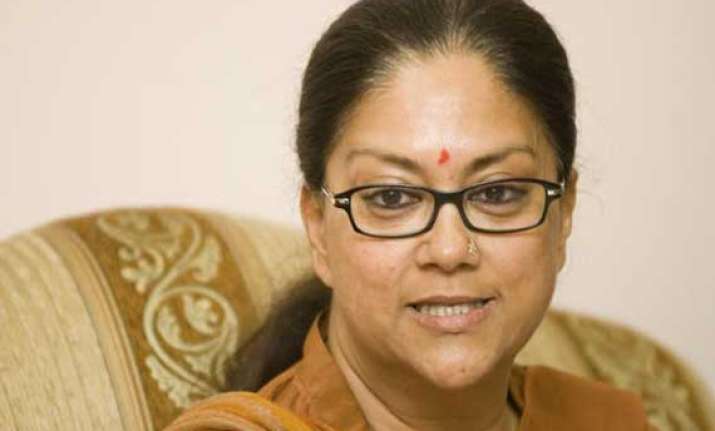 Jaipur: The budget session of the Rajasthan Assembly will begin here tomorrow during which Chief Minister Vasundhara Raje will present the state budget.  However, the date for the presentation of the budget has not been decided yet.
"Business of the House including the date for the budget will be decided in a Business Advisory Committee meeting which would take place after the adjournment of the House after obituary remarks tomorrow," Kalu Lal Gurjar, chief whip of the government, told PTI today.
Raje, who holds the finance portfolio, had presented an interim budget in the first session of the assembly in February this year and it will be the full fledged and first budget of this government, he said.
The CM will chair a meeting of BJP Legislature Party in the assembly lobby before the commencement of the session in which necessary directions and instructions to the party legislators will be give to ensure a better floor management during the session, Gurjar said.
The Opposition Congress has also geared up for the session and said that the government would be cornered on a range of issues including inflation and price rice.  "The government has failed to check inflation. Prices of essential commodities are rising which has put burden on aam admi (common man). The government also failed to run properly several flagship schemes of the previous Gehlot government which are beneficial for the people," Leader of Opposition Rameshwar Dudi said.
He said that all such issues will be raised during the session.
Elaborate security arrangements inside and outside the assembly building have been made for the session.