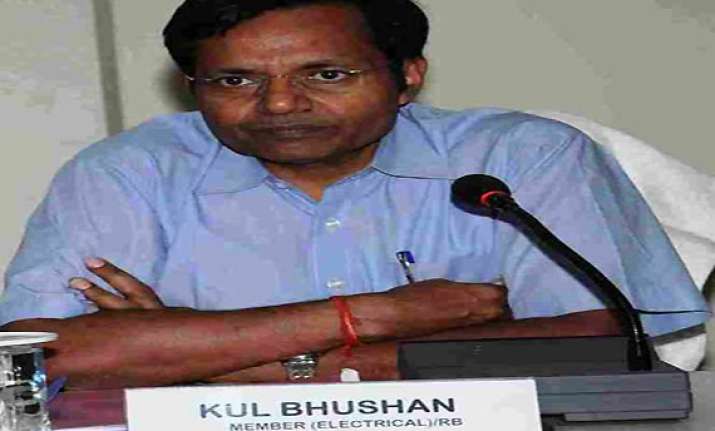 New Delhi: Railway Board member (electrical) Kul Bhushan was questioned by CBI for the second consecutive day today in connection with preliminary enquiry against him for alleged corruption.
CBI sources said Kul Bhushan who was examined yesterday in detail was again asked to against appear for questioning in connection with a preliminary enquiry into six allegations of corruption against him.
The sources said he was questioned on 'benami' properties which were allegedly purchased by railway vendors in lieu of favours extended by him.
They said Kul Bhushan, who arrived at the headquarters in the morning, was subjected to intense questioning till very late in the evening.
Kul Bhushan was not immediately available for reaction.