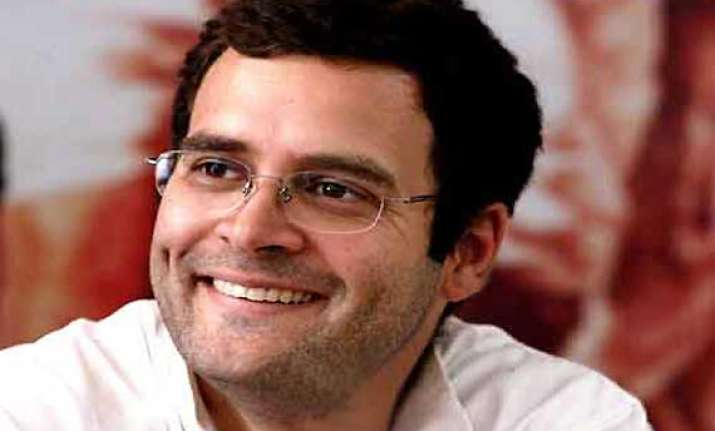 Aligarh: In a bid to reach out to the people with the UPA government's flagship legislation on land acquisition, Congress Vice President Rahul Gandhi will address a rally here on October 9.
Gandhi will address the rally primarily to apprise the farmers of western Uttar Pradesh with the recent Land Acquisition Bill, Congress spokesperson Vivek Bansal told reporters here today.
"Rahul's visit to Aligarh marks the fulfilment of his pledge made here to farmers two years back to bring in a new law for acquisition of farm lands," Bansal said.
Two years ago when farmers held an agitation over acquisition of farm land for the Yamuna Expressway project, Rahul had held a farmers' mahapanchayat in which he had promised to come back to Tappal, the epicentre of the agitation, only "after a new fair law is in place for acquiring farm lands", he said.