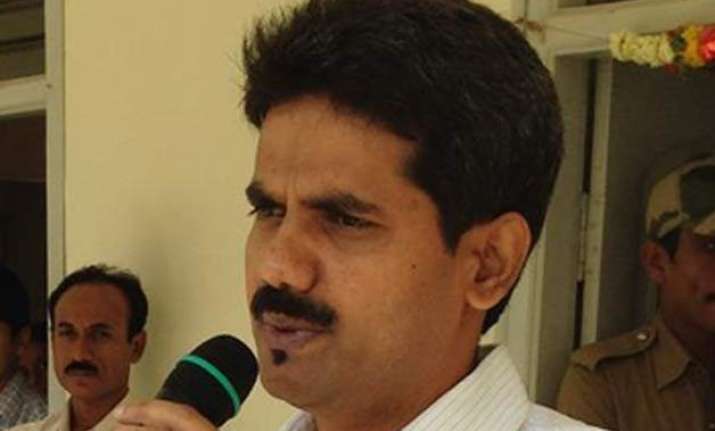 Bengaluru: The death of Indian Administrative Services officer DK Ravikumar, who took on the sand mafia in Kolar district of Karnataka, has prompted a massive protest in the district. Ravi, an officer of 2009 batch, was found dead in his apartment in Bengaluru yesterday morning.
The protesters demand an inquiry by the Central Bureau of Investigation. His body was found hanging from a ceiling fan. Police say his death appears to be prima facie case of suicide but they are yet to discover a reason.
The officer was on deputation with the Commercial Tax department. Those close to him describe him as a strong-willed man and cast doubt over the suicide theory of the Police. 
During his stint as District Commissioner of Kolar, Ravi had taken on some powerful people involved in illegal sand mining. There were reports suggesting that he received numerous threat calls even after he was transferred from the post. He was also instrumental in clearing encroachments on government land.
The body was discovered by Mr Ravi's wife, who was out at the time. Around lunchtime, she returned home when she was informed that Ravi had not gone to work and was not responding to calls.
"The door was locked from inside and had to be opened with a duplicate key," said Police Commissioner MN Reddi.
There were no visitors at the upmarket apartment complex and his driver was waiting for him downstairs.
The police have formed a three member team to investigate the case. Police is yet to examine the CCTV footage from the apartment complex and analyse Mr Ravi's mobile records.
Karnataka Home Minister KJ George, who was among the several politicians to visit the family, said the police will explore into all angles. "He was an upright officer. His death is a great loss to the state," he said.
Energy Minister DK Shiv Kumar, Congress lawmaker from Kolar district KR Ramesh Kumar and a dozen senior tax officials also visited the family.