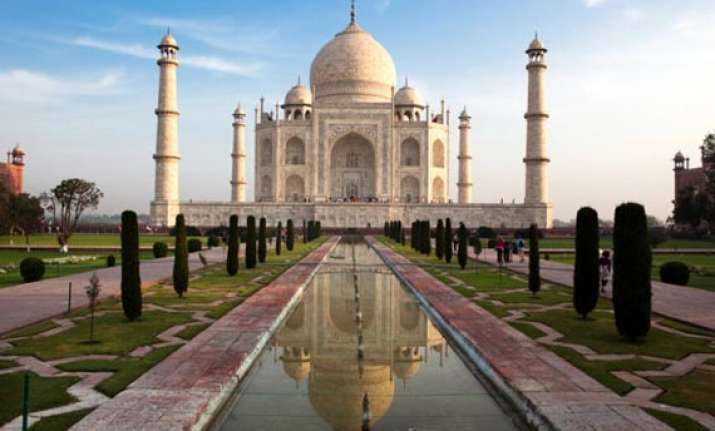 Agra: Agitating lawyers from Agra division, demanding a bench of the Allahabad High Court in western Uttar Pradesh, have said they would lay siege to Taj Mahal on Aug 26 to press their demand.
After the daylong siege, the lawyers from Mathura, Firozabad, Mainpuri, Etah and Aligarh districts, will also stop traffic on the national highway to Delhi and later march to Rashtrapati Bhavan to present a memorandum to the president.
A general body meeting of the Agra Bar and lawyers from nearby districts jointly decided to intensify the stir for the bench.
A relay fast at the Agra Civil Court began Monday. Lawyers will stay away from court work till Aug 26.
K.D. Sharma, convener of the steering committee, said efforts were being made to meet United Progressive Alliance (UPA) chairperson Sonia Gandhi and Chief Justice of India P. Sathasivam.
Vijay Kumar Sharma, former president of the Agra Bar, said more than a million cases from western Uttar Pradesh were pending in Allahabad High Court.
In 1994, then chief minister Mulayam Singh Yadav had requested the central government to constitute a bench of the high court in Agra, but the central government maintains that the state government has not approached it on the issue formally.
Lawyers from Hathras, Aligarh, Mathura, Etah and Firozabad are supporting the demand and have assured full cooperation.
Ahead of the 2014 Lok Sabha polls, lawyers from western Uttar Pradesh have increased the pressure on the government, hoping to encash the tricky political situation and secure firm commitment from contending parties to support the high court bench demand.
A three-member commission, headed by retired judge of the Supreme Court Jaswant Singh, was appointed in September 1981 to decide the location of a new bench in western Uttar Pradesh.
In its final report after years of deliberation and numerous visits, the commission concluded in 1985: "Taking into consideration the totality of the conditions and circumstances peculiar to Agra, we find ourselves impelled to agree with the aforesaid views of the eminent judges and others that Agra would be a suitable place for the location of the bench."