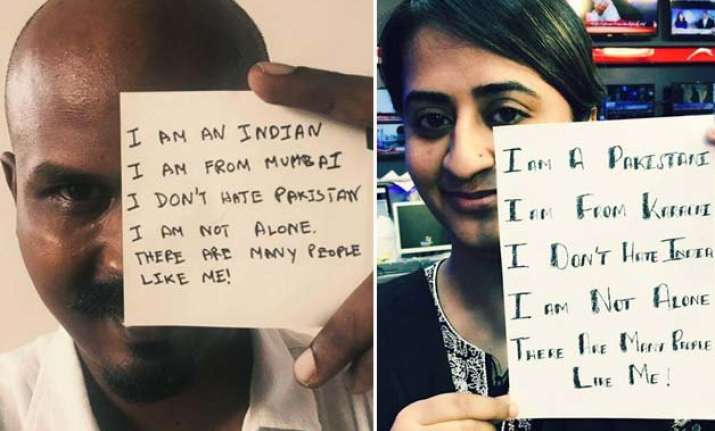 New Delhi: Amid the rising tension on and off the border between India and Pakistan, a message for peace and love is being spread through social media from both sides.
In a recent trend on Facebook and Twitter, Indians and Pakistanis changed their profile pictures holding a note that says they do not hate their neighbouring country.
Tired from Shiv Sena's protest against Pakistani artists and hate politics of two nations, Mumbaikar Ram Subramanian started a campaign on Thursday called #ProfileForPeace that went viral within hours.
Subramanian changed his profile photo holding up a note that read "I am an Indian. I am from Mumbai. I don't hate Pakistan. I am not alone. There are many people like me."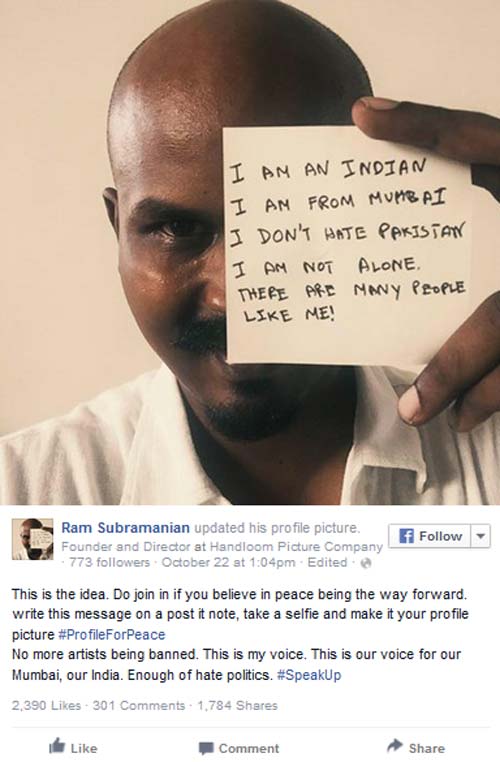 Along with the picture, he put a caption that read, "This is the idea. Do join in if you believe in peace being the way forward. Write this message on a post it note, take a selfie and make it your profile picture #ProfileForPeace. No more artists being banned. This is my voice. This is our voice for our Mumbai, our India. Enough of hate politics. #SpeakUp."
Within hours, the hashtag #ProfileForPeace started trending on Twitter and Facebook with netizens from both sides changing their profile pictures with a message of peace.
Sudheendra Kulkarni, who a few days ago was attacked by Shiv Sena for hosting former Pakistani minister Khurshid Mahmud Kasuri's book launch, also endorsed the idea and posted on his Twitter account, "Let us - Indians and Pakistanis - make #ProfileForPeace a massively powerful people's campaign to isolate hate-mongers on both sides."
Even celebs are beginning to participate in the initiative. Singer and musician Vishal Dadlani tweeted, "#ProfileForPeace because only love can defeat politically-generated hatred! Thanks @TweetOfRam , for starting this," along with a picture with the message of peace.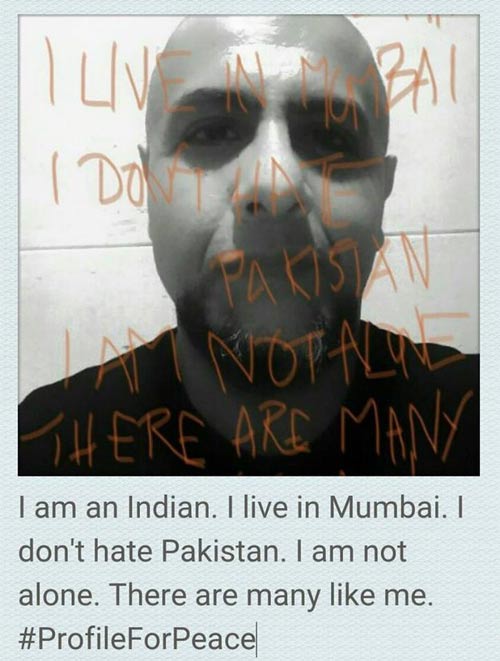 Here are some of the #ProfileForPeace pictures compiled from Facebook and Twitter: