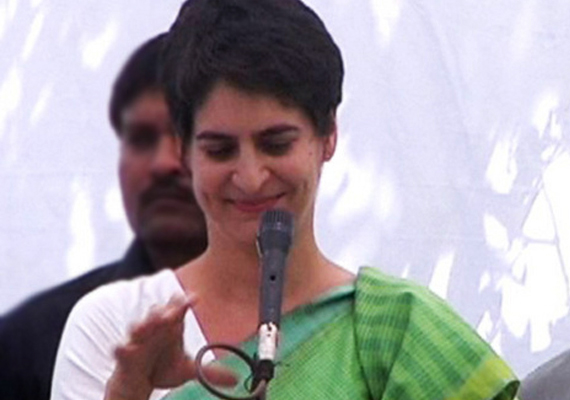 Rae Bareli, Feb 13: Priyanka Gandhi today committed a faux pas naming Madhya Pradesh, ruled by arch rival BJP, as one of the fast developing states, a 'slip of the tongue' she corrected immediately.

Blaming the BSP government in Uttar Pradesh for lack of development, she said while the state has not progressed for last 22 years.

"You have seen Madhya Pradesh, Andhra Pradesh and Maharashtra. All these states are progressing while Uttar Pradesh is not developing," she said. 

Soon after she named Madhya Pradesh, Gandhi could realise the faux pas made while addressing an election rally. 

With a smile on her face, she clarified, "there is not such a good government in Madhya Pradesh. It was a slip of the tongue. I was talking about Congress-ruled states. I wanted to say Maharashtra but ended up saying Madhya Pradesh.  Development is happening in the Congress-ruled states."

Pointing to the shortage of power and inadequate irrigation facilities in the state, Gandhi said that even half the work done by the state government is done at the instance of the Centre as the BSP government is ignoring people's problems.