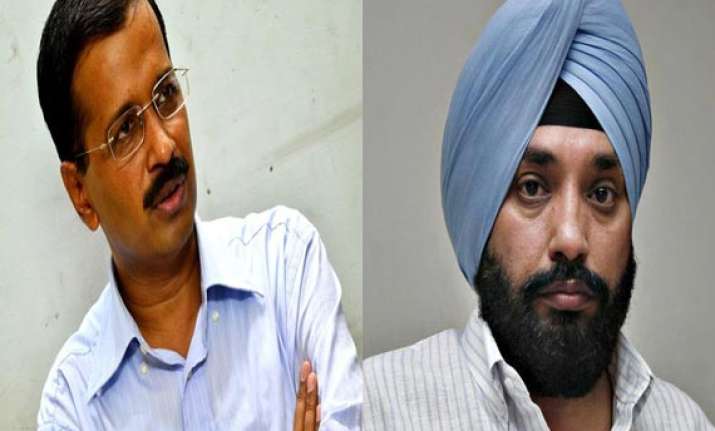 New Delhi: Delhi Congress chief Arvinder Singh Lovely today hit out at Chief Minister Arvind Kejriwal over the latter's order that an FIR be registered against, among others, Union Minister Veerappa Moily and industrialist Mukesh Ambani for allegedly colluding to hike the prices of natural gas.
"I was a minister for 10 years and so far knew that employees of Delhi government come under its jurisdiction.
"Today only we have come to know that Delhi government has jurisdiction over people across India," Singh said.
Kejriwal today ordered filing of an FIR against Petroleum Minister Moily, former minister Murli Deora and Reliance Industries Ltd chief Ambani for alleged collusion for hiking the prices of natural gas from KG basin.
Meanwhile, referring to the proposed Jan Lokpal Bill, Singh said that the AAP government should follow the constitutional process for passing the anti-corruption legislation.
"If (Kejriwal) wants it (Jan Lokpal Bill) passed, he should follow the legal process. If he wants to do politics on Jan Lokpal and wants to keep the Bill as a draft, then that is a different issue.
"We are ready to cooperate with the government for any action which is for the welfare of the people of Delhi," Singh told reporters after a meeting with Union Home Minister Sushilkumar Shinde.
He further attacked Kejriwal for not sharing the draft of the Jan Lokpal Bill with Congress MLAs.
"So far, the CM has not shared the draft Bill with any MLA. Why he is afraid of showing it to us? Why does he want to hide things from us?" Singh asked.