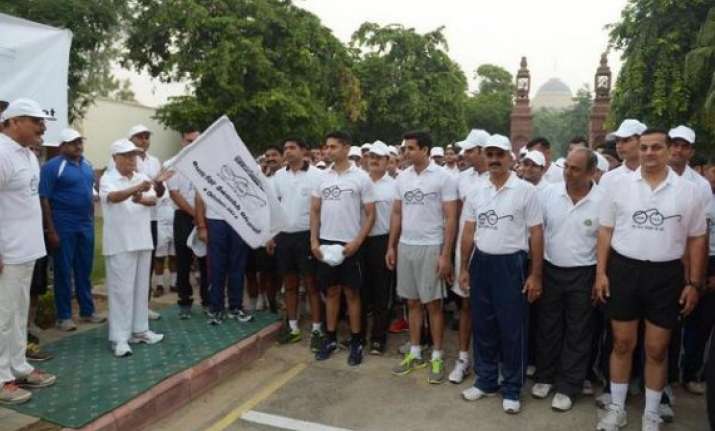 New Delhi: President Pranab Mukherjee on Saturday morning flagged-off and briefly participated in the Run for 'Swachh Bharat'.
Civilians, Defence Personnel and Para-military/Security Personnel working/living in President's Estate participated in the Run, which begin at 6 am this morning.  
Earlier on Oct 2 Prime Minister Narendra Modi had launched 'Swachh Bharat' Abhiyan to fulfil Mahatma Gandhi's vision of Clean India at Rajpath in New Delhi.
The Prime Minister had said it was our social responsibility as citizens of India to help fulfil Gandhiji's vision of Clean India, by his 150th birth anniversary in 2019.
The government has also created a new website for the 'Clean India'. The work has been started on Facebook and Twitter also  with #MycleanIndia.