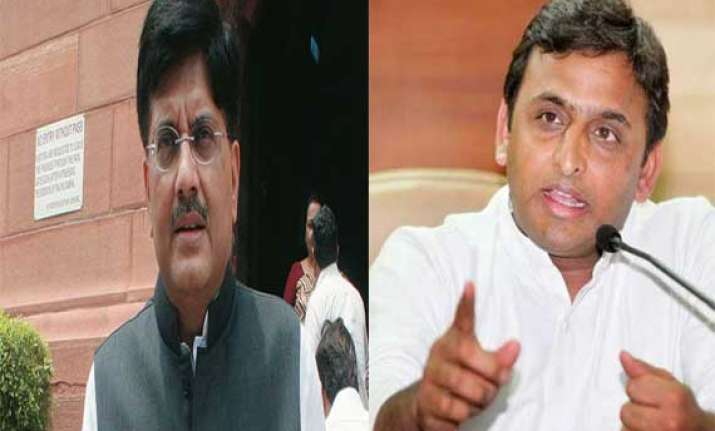 Lucknow/New Delhi: Newly-appointed Coal and Power Minister Piyush Goyal and Uttar Pradesh Chief Minister Akhilesh Yadav today sparred on the issue of acute power shortage in the state, which is reeling under long outages in the peak summer leading to protests.
The Chief Minister alleged that the central government is not making available enough fuel for the power companies in the state.
In a letter to Goyal, the Chief Minister said: "Of the total 6,200 MW sanctioned to the state from central pool, state is only getting 4,200 MW. Before the Lok Sabha polls, state was given 5,200 MW power in this head.
"At present, the state is purchasing 800-1,000 MW power under energy exchange programme but it did not have sufficient power due to which difficulties are faced in supplying power."
Listing sources that can be tapped by the state for power, Goyal said UP can also procure adequate electricity from the exchanges.