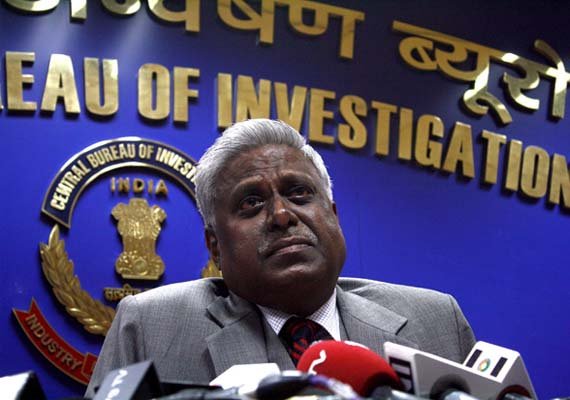 New Delhi: Prime Minister Narendra Modi will today chair a high-level meeting that will decide on the successor to CBI chief Ranjit Sinha, who will be demitting his office today.
This will be the first appointment of the CBI Director after the Lokpal Act came into being this year.
Among the names doing rounds for the top post were Director General of Rajasthan Police Omendra Bharadwaj and Special Secretary in Home Ministry Prakash Mishra. They are 1977-batch IPS officers from Rajasthan and Odisha respectively.
K S Balasubramaniam, a 1978-batch IPS officer and at present Chief of Kerala police, was also reported to be in the race for the post.
After receiving a nod from President Pranab Mukherjee on the amended Delhi Special Police Establishment (Amendment) Bill, 2014, the Government set in motion the procedure for selection of a CBI chief.
The President gave his assent to the amended procedure under which leader of the single largest opposition party in the Lok Sabha can be included in the selection panel.
Lok Sabha passed the amendment to the DSPE bill on Wednesday and it got the nod of Rajya Sabha the next day.
As per the DSPE (Amendment) Act, 2014, the leader of the single largest opposition party in Lok Sabha will be included, when no Leader of Opposition (LoP) is recognised, in the panel to recommend the name for the CBI chief.
Here Mallikarjun Kharge, who is the leader of Congress in the Lok Sabha will play role in the selection process.
"No appointment of a Director shall be invalid merely by reason of any vacancy or absence of a member in the committee," the Act said.