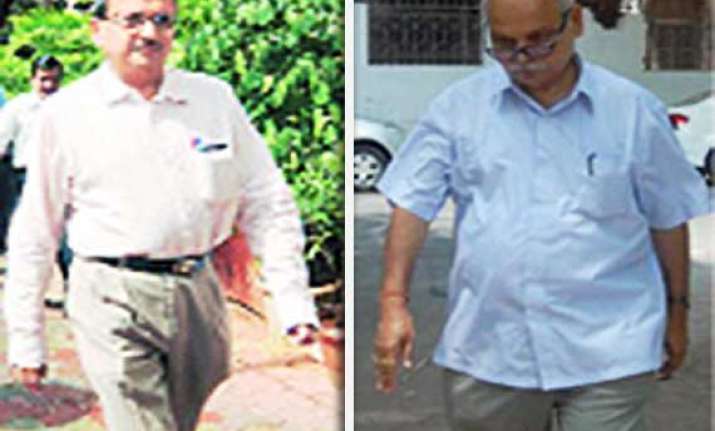 Mumbai, Jun 7: Former civic chief Jairaj Phatak and ex-state Information Commissioner Ramanand Tiwari, arrested in the Adarsh society scam, were today granted bail by a special CBI court here as the agency failed to file the charge sheet within the stipulated 60-day period. 
The duo, who had been in custody since their arrest on April 3, had filed their bail applications on Monday.  
The bail plea filed by Pathak's lawyer Swapna Kode contended that he is entitled to be released as the charge sheet was not filed within 60 days and the stipulated period came to an end on June 4.
"All the said offences are punishable for less than 10 years and... therefore the CBI ought to have filed the charge sheet within 60 days from the date of his production before this court," said the bail application.  
Tiwari's lawyer Sadanand Shetty had also contended that he is entitled to get bail on the same grounds.