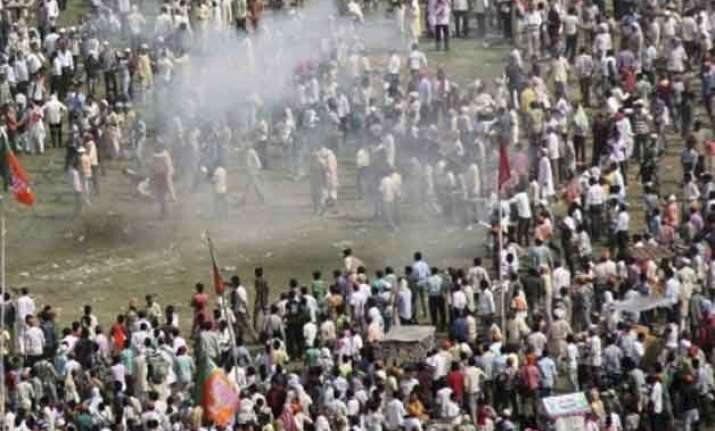 Patna: Almost one-and-half-year after series of bomb blasts rocked famous Gandhi Maidan in the heart of city, family of a victim is yet to get the job and education expenses promised to them by Narendra Modi.
The family members of Munna Srivastava, who lost his life in blasts during Modi's rally ahead of the Lok Sabha polls, said that the then BJP's prime ministerial candidate had promised to bear the education expenses of the victim's daughter.
Munna's daughter was stopped from attending classes at her school as her family failed to deposit the fee.
On October 27, 2013, six bomb blasts had rocked Gandhi Maidan, the venue of Modi's rally in the run-up to the general elections. At least six persons were killed and 85 others were injured in the incident.