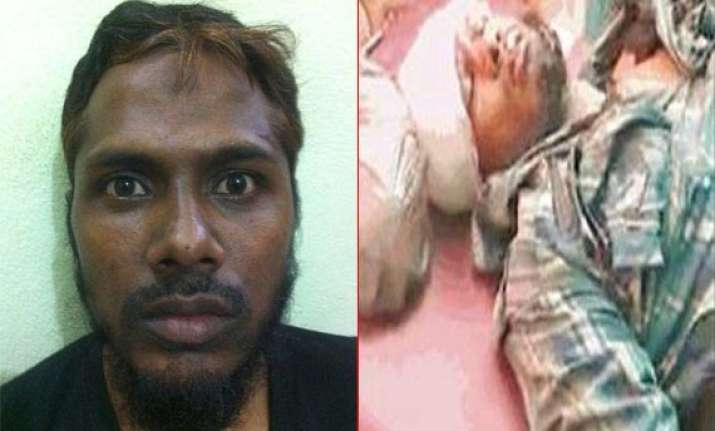 Patna: There is "little chance" of survival of the prime suspect in the Patna serial blasts as he has splinters in his brain, doctors treating him said today. 
"He is on life support system," Arun Kumar Singh, Director, Indira Gandhi Institute of Medical Sciences, where the prime suspect Ainul alias Tarique is admitted, told PTI.  
"He has splinters, suspectedly hard iron piece, in his brain and its not possible to operate him in this condition," the Director said.
"Neurosurgeons did whatever possible for his treatment," he said.
Asked about chance of his survival, he said, "There is little chance."
Tarique is the prime suspect who was caught while running away from the toilet at platform number 10 of Patna junction after the first bomb exploded there on Sunday, the day BJP Prime Ministerial candidate Narendra Modi addressed a rally here.
Tarique's companion Imtiaz Ansari, who triggered the first blast, was injured.
Tarique, who was strapping a belt with two bombs round his waist, tried to escape leaving the two bombs in the toilet soon after the first blast.
Some telephone numbers and documents were recovered from him on the basis of which the entire terrorist's planning was uncovered.
Sources in the hospital said that Tarique was unconscious and not responding to treatment.
The IGIMS Director said that he was brought to the hospital in a very critical condition on Sunday.
Sources said that it was not possible to shift him to any other specialised medical institution outside the state in this condition.
The City Superintendent of police Jayant Kant said the police was keeping a watch over the health condition of Ainul alias Tarique.