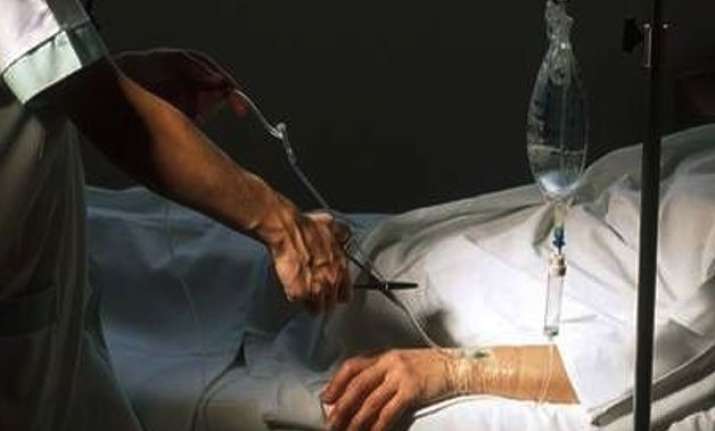 New Delhi: The death on Monday of Aruna Shanbaug, the nurse who lived in a vegetative state in a Mumbai hospital for 42 long years, has renewed the debate on euthanasia, with some demanding that the judiciary and the government should engage on the issue proactively.
Although the Supreme Court had rejected a plea for euthanasia filed by Aruna Shanbaug's friend, journalist Pinki Virani in 2011, it passed a landmark judgment allowing passive euthanasia with safeguards.
Virani told IANS India needs a comprehensive debate on the issue.
"There is not enough legal literacy in India. The court has allowed passive euthanasia for special cases. It is possible in three scenarios -- if the patient is brain dead, or is in a persistent vegetative state, or on ventilator support," she said.
"Aruna Shanbaug, all her life, never received justice, right from the night she was brutally raped," she added.
The apex court had ruled that the passive euthanasia would require the permission of the high court which should ensure that the decision was in the patient's best interest. It also needed the opinion of three doctors who had examined the patient.
Although passive euthanasia is yet to become a law, the apex court on July 16 last year reopened the debate when it issued notice to all states seeking their views on whether a terminally ill person can execute a 'living will' that his or her life support system be withdrawn if he or she reaches a vegetative state with no hope of revival.
"Living will is a declaration made by a person in the event of deteriorating health conditions or terminal illness. It could be presented to a doctor. It is a document in which the person states his/her wish to end life if normal life is not possible," Swapna Jha, a lawyer for NGO Common Cause, told IANS.
The apex court acted on a petition filed by Common Cause seeking voluntary passive euthanasia, including withdrawal of life support system to a terminally ill person and stopping medication.
Lawyer Rebecca John said Shanbaug's was an extreme case of injustice, and there was a need for a robust debate on the right to euthanasia.
"Aruna's issue was not resolved legally. It is far deeper than what it looks like. You cannot allow a person to live like a vegetable for so many years," John told IANS.
She said passive euthanasia was not an answer to the issue.
"The idea of passive euthanasia is not practical in India. It is only skirting the actual problem. How many people will go for a living will while they are healthy? The court is only taking a short cut by allowing passive euthanasia," John added.